Haiti Day 7
Good News Crusades
Publish date: 02/20/2010
The Lord is continuing to move in a mighty way in Haiti! We have a lot of locals catching onto soulwinning and are training new people everyday. The open air crusade continues to build as well. We had 35 people go out Friday and saw 638 people make decisions for Christ. Totals so far are: 290 harvesters and 4,535 decisions for Christ!
Invest now in the Gospel - Please mark your gift as Haiti, Thank You!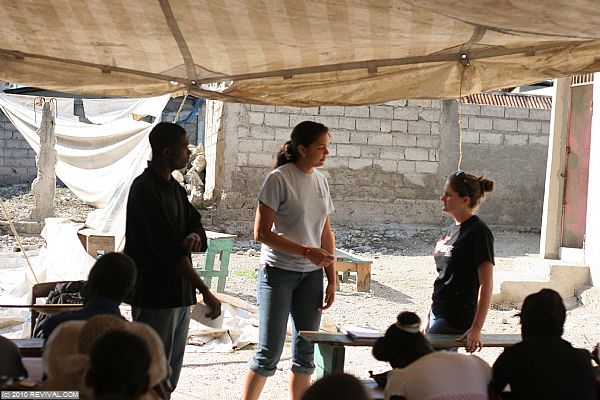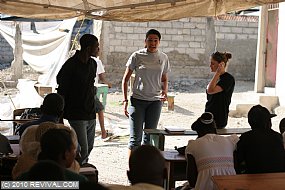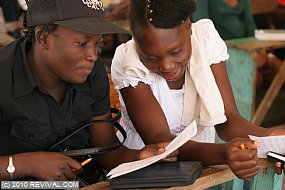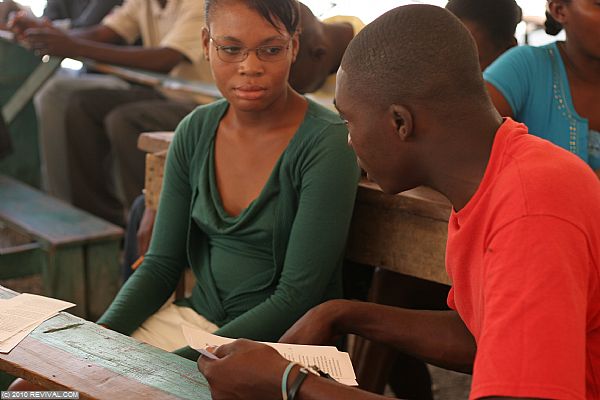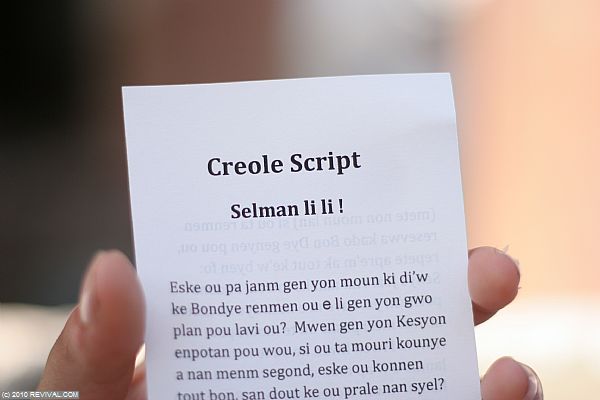 The Creole Script with a little add in: Selmon li li! - Just Read it
!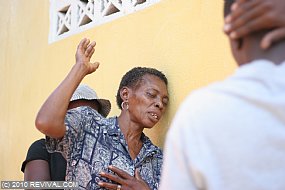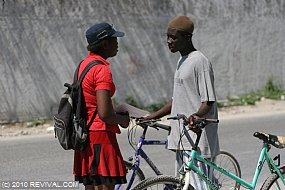 Night Crusade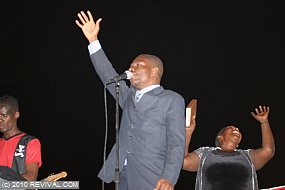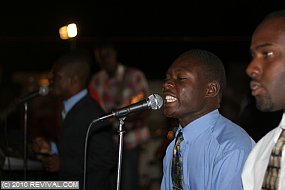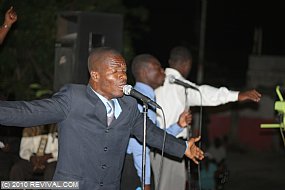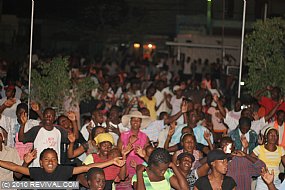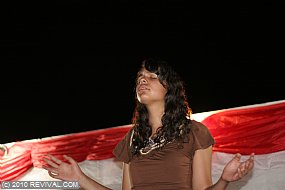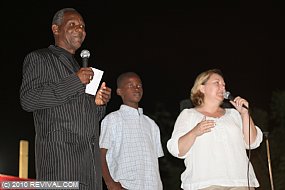 It's awesome how the Gospel works everywhere we go. This thirteen year old boy led 42 people to the Lord his first time out.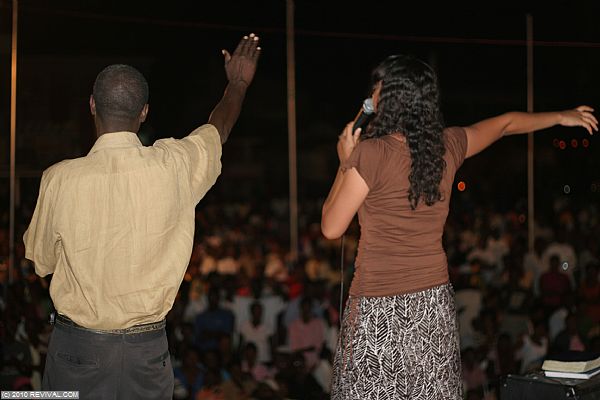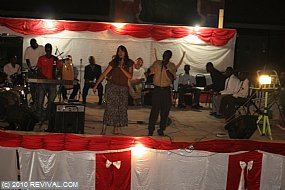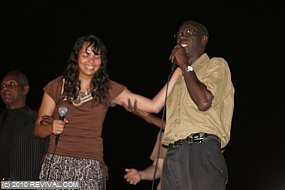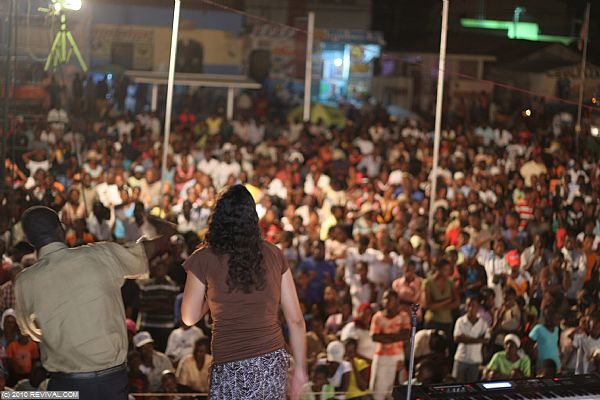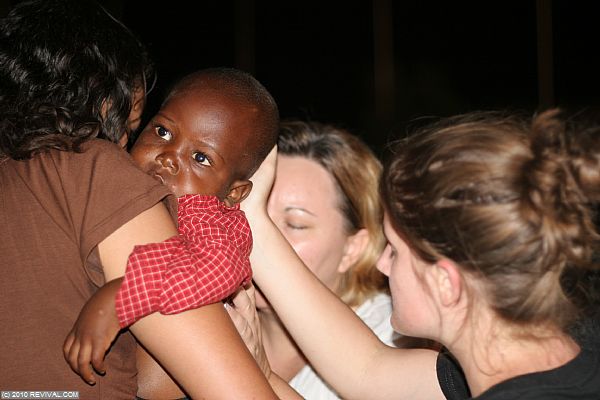 This little boy was healed of scoliosis in our arms as the team prayed for him.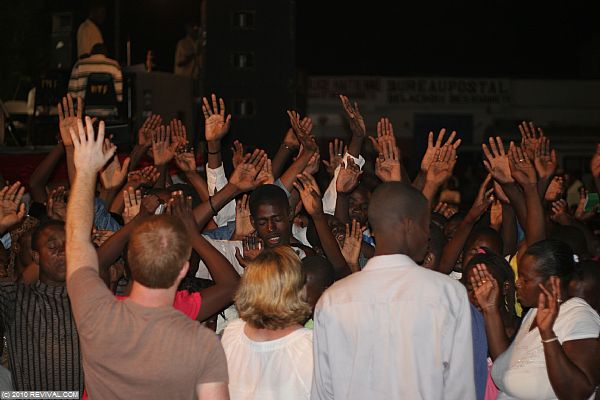 This was the altar call for baptism in the Holy Spirit, 137 people were filled up tonight!