Meet the Staff at RMI, Childrens church and the Nursery Department
RMI World Headquarters
Publish date: 03/31/2006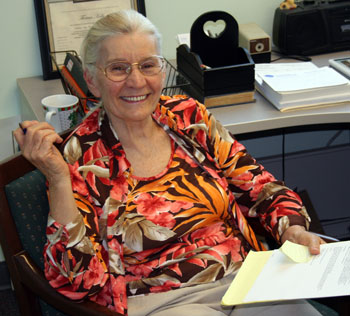 Pastor Dawn Schegar, Children's Pastor
My name is Pastor Dawn Schegar. I joined The River in June 1998. My position on Staff is that of Children's Pastor of The River at Tampa Bay. I'm a qualified teacher and I taught in the Public School System in Zimbabwe for three years. I owned and operated my own pre-schools in South Africa for 35 years. I have specialized training in hands on learning and am an ordained minister of the gospel.
My function as a Children's Pastor is that I oversee the staff of volunteers who assist me in teaching and ministering to the children.
I train the volunteer teachers and I teach and minister to the children. I also counsel and minister to the parents of the children and I am responsible for the acquisition and maintenance of the equipment and the curriculum.
At the present moment we are preparing for the expansion of Children's Ministry in all areas: Nursery, River Bears, Sunday School and RBI kids.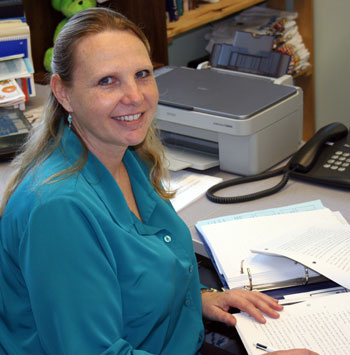 Theresa Kelly, Children's Church Administrator
My name is Theresa Kelly and I have been working at RMI for 4 ½ years now. It all started back in 1993, in Lakeland, Florida. I was invited by some friends to attend the Revival Meetings that Dr. Rodney Howard-Browne was having. As soon as I walked through the doors the presence of God was so strong and His love just engulfed me. So I rededicated my life and I am still serving him today. I am forever grateful to Drs. Rodney & Adonica for coming to the United States.
In December of 1996, Pastors Rodney and Adonica started The River Church. The Lord led me and my family to come and visit The River. After walking through the doors my husband and I knew that this was home. So in March of 1997, we joined The River church. Then in September of 1997, the River Bible Institute started; so my husband and I attended and we both graduated after completing 3 yrs. During that time I volunteered in Choir and Children's Ministry.
I was asked to come and work part-time with the Children, then a few months later I was hired on at RMI full time. I work in the Children's Department as Administrator. Some of the job qualifications include: record keeping of all the Children and Teachers & Helpers, weekly scheduling, filing, making phone calls and answering the phone, teaching the children and training teachers and helpers, making copies and cleaning and assist Pastor Dawn (Children's Pastor) with whatever needs to be done. I also order supplies and have written lessons for Children's Church.
It has been a blessing and a privilege to work here at RMI. I give all the honor and glory to my Lord Jesus.