Meet the Staff at RMI, Personal Assistants
RMI World Headquarters
Publish date: 04/18/2006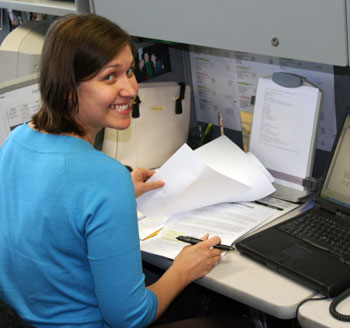 Gayle Wasik, Personal Assistant
Gayle Wasik has been a part of the RMI staff since July of 2004. She was first introduced to this ministry in November of 1994 during a Thanksgiving Revival in Long Island, NY. Six years later she moved to Tampa, Florida to attend the River Bible Institute and now holds a Bachelor of Arts in Theology.
Currently working as Pastor Adonica's Assistant, she stays busy with various tasks. Her days are very busy working on obtaining the proper Visa's for upcoming crusades, packing/unpacking, secretarial duties, hospitality, and whatever is needed at the moment.
Gayle enjoys being active and has a Bachelor of Science in Exercise Physiology from SUNY Brockport. She has used that degree in the Cardiac Rehab field as well as teaching PE in a Middle School.