Text us Your Prayer Requests
RMI World Headquarters
Publish date: 12/31/2010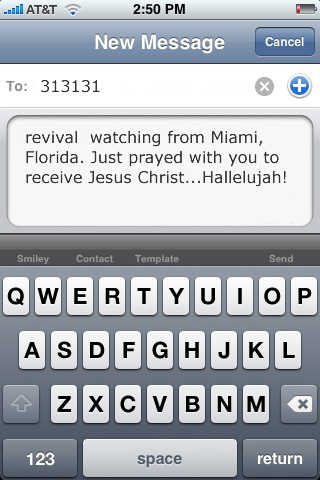 Text your prayer requests and praise reports direct to the revival.com TV broadcast.
Follow these 2 easy steps.
Step 1:Text to: 313131
Step 2: Your message must begin with the word revival for our system to receive it. Then, enter your message, prayer request, and / or praise report following the word revival. Please, also include your name, city, and state.
NOTE: Leave a space after the word revival and type your message. Please, see the sample below.
It's that easy. Text us now — today!
Your normal text rates apply (USA only)