G.A.T. Abilene, Texas Day 3 & 4
Great Awakening Tour
Publish date: 06/29/2009
G.A.T. Abilene, Texas Day 3 & 4 -
With 169 harvesters, we have seen 3089 decisions for Jesus Christ.
Wonderful testimonies are coming forth. Pastor Chuck (Host Pastor and Senior Pastor of New Hope Church) witnessed to a man who just prayed, "God unless you give me a sign I don't know how I can go on living." Pastor Chuck then knocked at his door, shared the Gospel of Jesus Christ with him, and he received the Lord! Holy Ghost and Fire meetings begin this Friday. More Pictures to Follow Soon.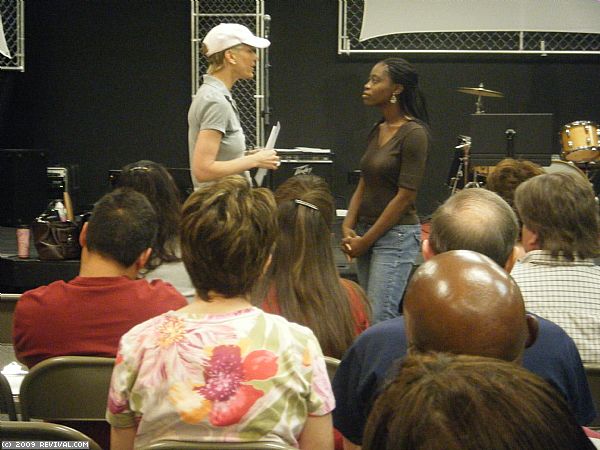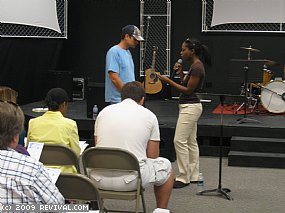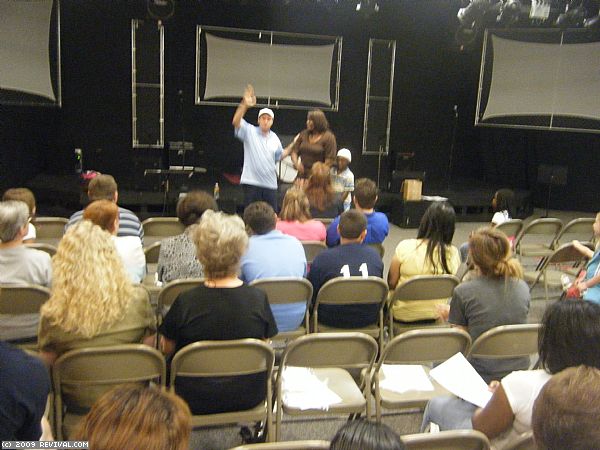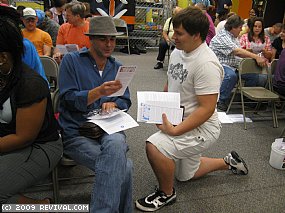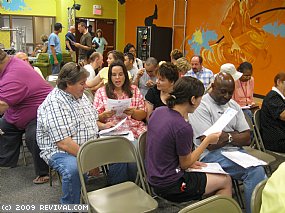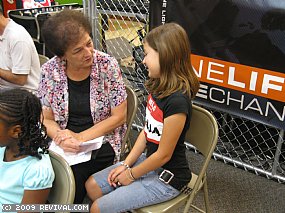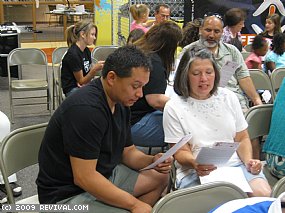 Below 3 Pictures: 1. Pastors Chuck and Barbara in the Power Evangelism Class. 2. Pastor Chuck witnessing.
3. Pastor Barbara praying with a lady by her car.