G.A.T. International Blackpool, UK Day 5
Great Awakening Tour
Publish date: 07/31/2009
G.A.T. International Blackpool, UK Day 5 - The Lord moved in a mighty way tonight and many were touched with the fire of God for evangelism. We joined Pastor Rodney live again from East London. Almost everyone answered the call to share the Gospel with at least one un-churched person within 24 hours.
We are so excited about the mobilization of the body of Christ in the UK to go outside the four walls of the church with the saving message of Christ.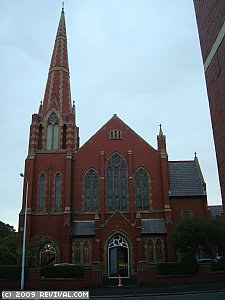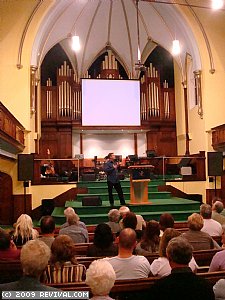 Above - We were in a beautiful 100 year old church in Blackpool, England.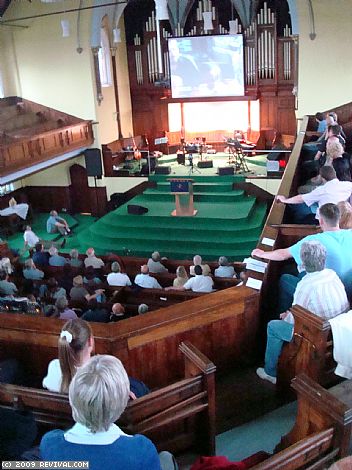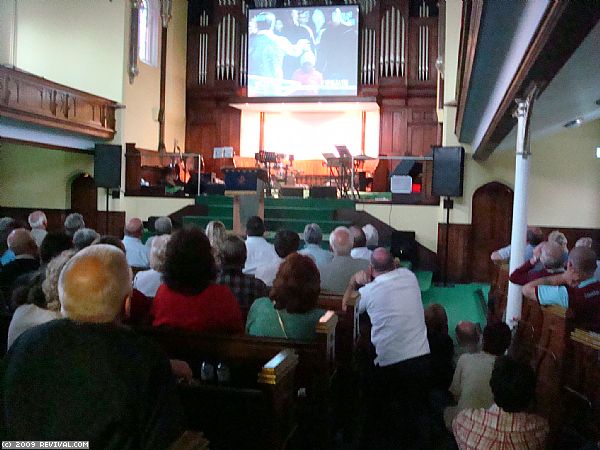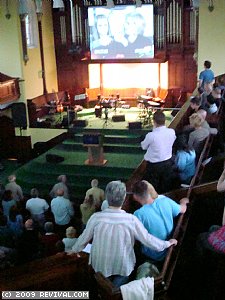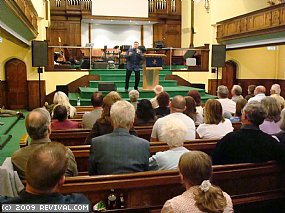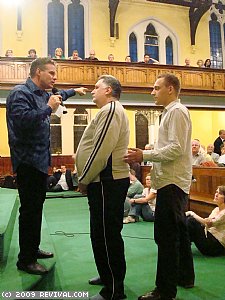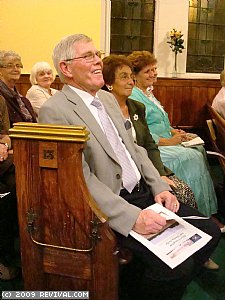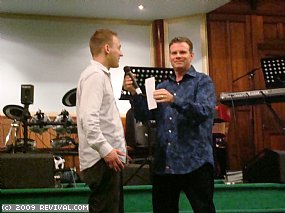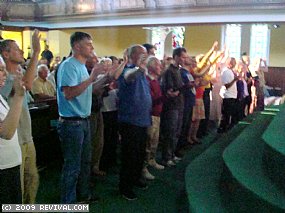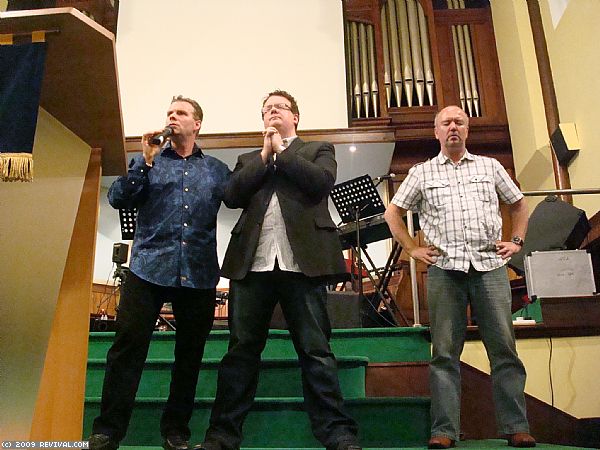 (Left to Right) Evangelist Eric Gonyon - Evangelist Roy Todd - Pastor Ken Gott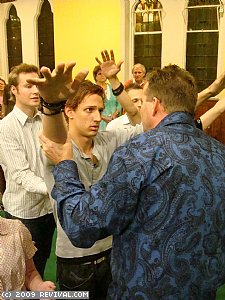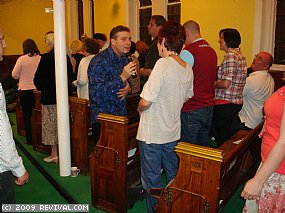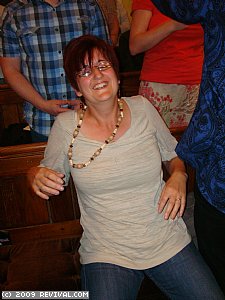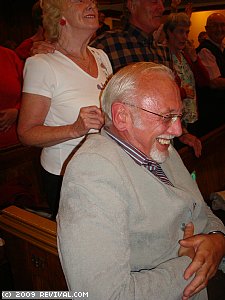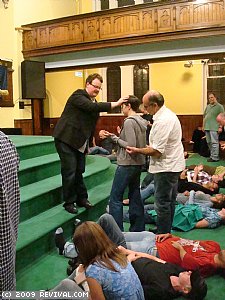 Below is a Pastor's Meeting we had before the service. Each Pastor was given a Power Evangelism Pack and a Gospel Script.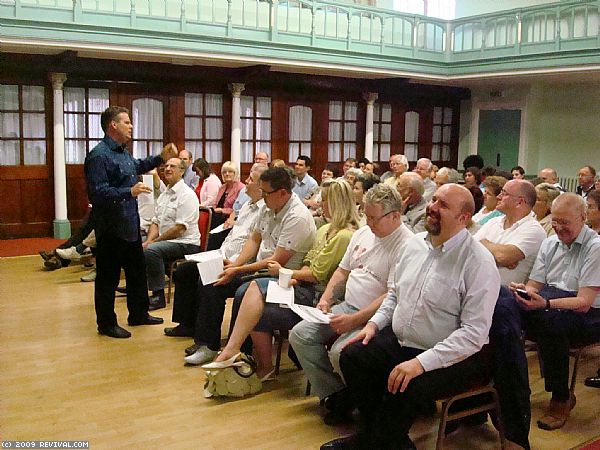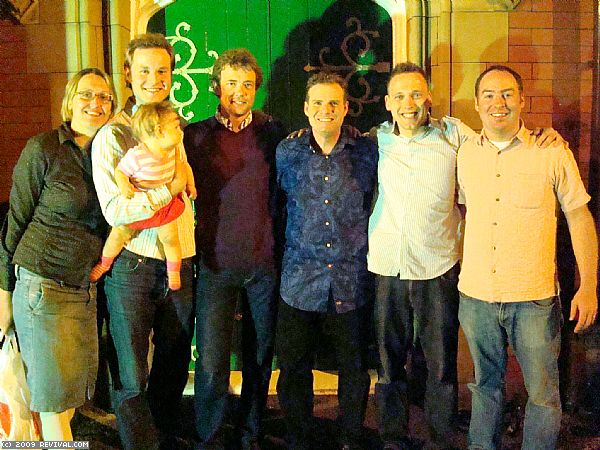 Above is the International Great Awakening Team that was in all 5 cities across the UK. GREAT JOB!
(L - R) Sirkku & Heimo Tiihonen and baby Ester (RBI Finnish Graduates) - Jan Aage Braaten (Broadcast Engineer - Norway) - Evangelist Eric Gonyon (RBI Graduate) - Jussi Korvajärvi (European Crusade Director and RBI Finnish Graduate) - Tony Paxton (RBI Graduate USA/Finland)