Bujumbura Burundi Day 1 PM
Great Awakening Tour
Publish date: 08/26/2009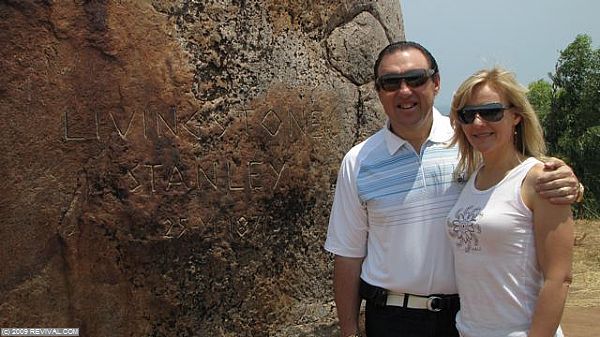 At the Place where Stanley met DR Livingstone 138 years ago on the shores of Lake Tanganyika - He Said "Dr Livingstone I Presume"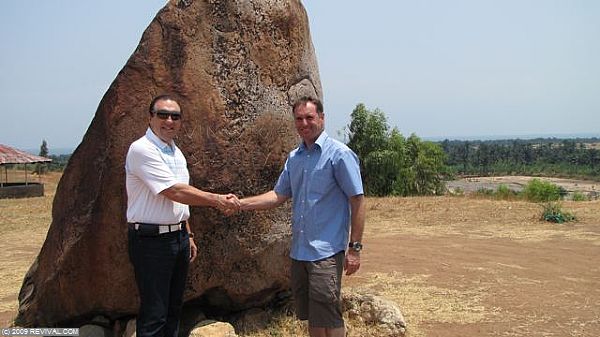 " Dr Smethurst I Presume"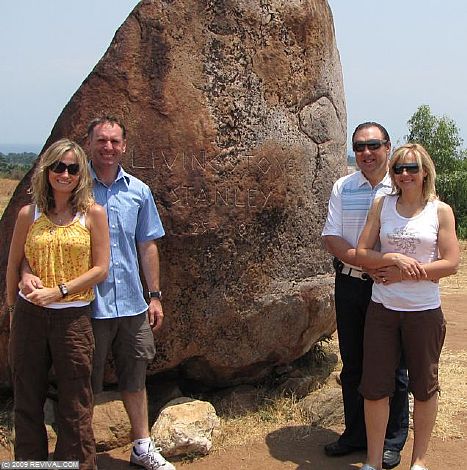 138 Years Later after Stanley and Livingstone - Smethurst's and Howard-Browne's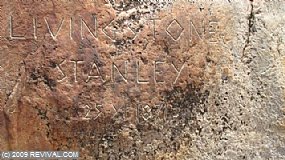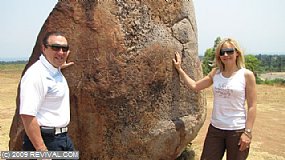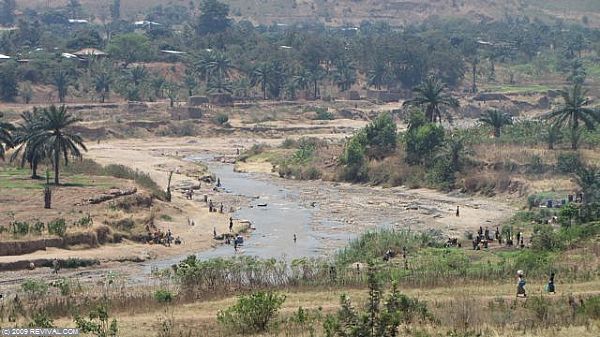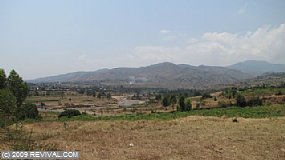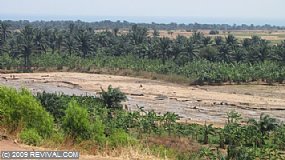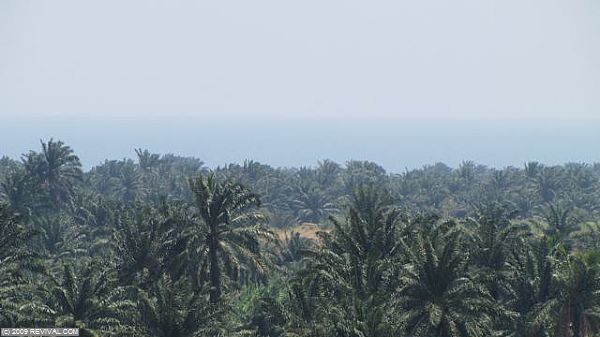 Lake Tanganyika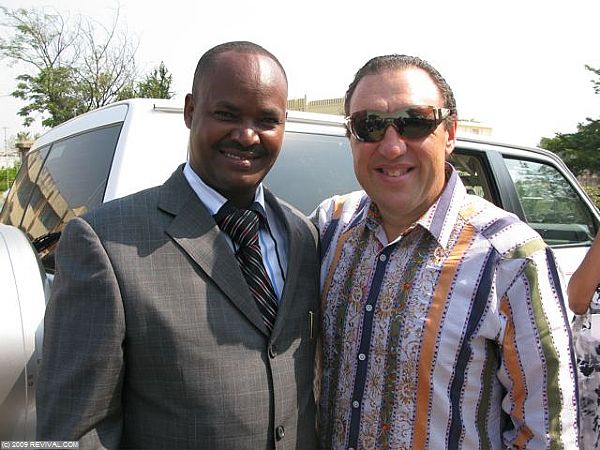 Myself And The Mayor of Bujumbura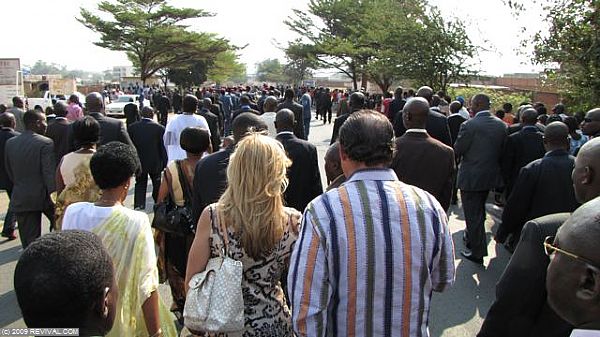 Walking with the President - Vice President's and Military Band 1 mile from the Houses of parliament to the Crusade ground!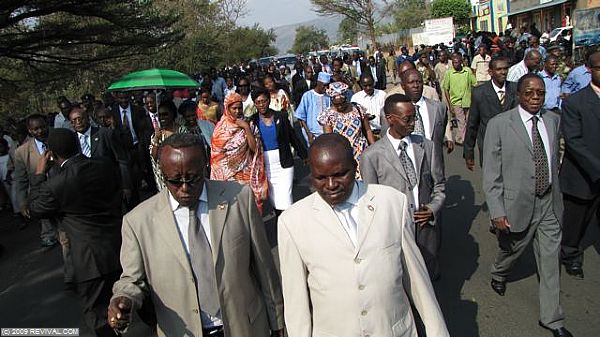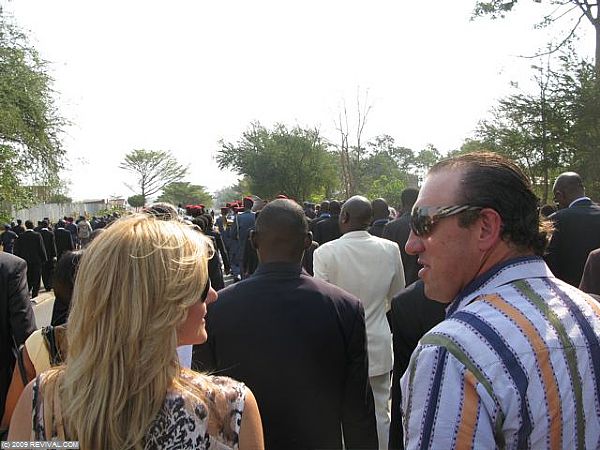 Walking with the President to the Crusade Grounds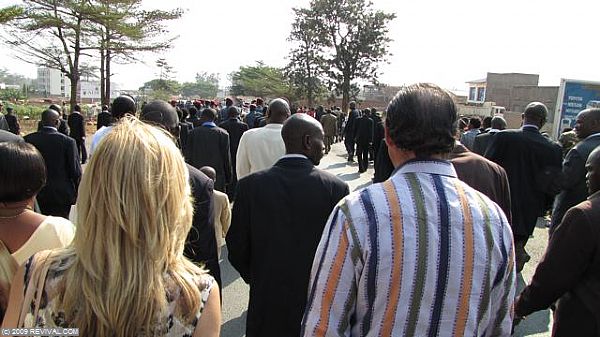 President ahead in white suit - body guards between Adonica and Myself and the First Family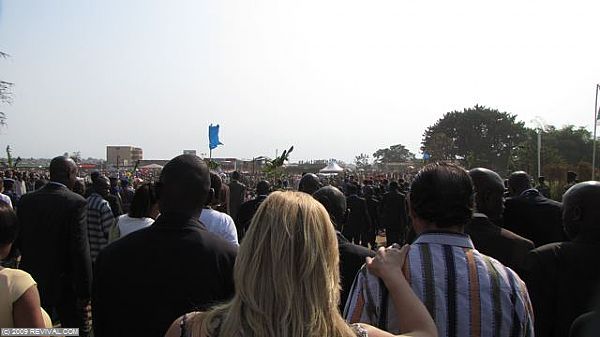 Arriving at the crusade grounds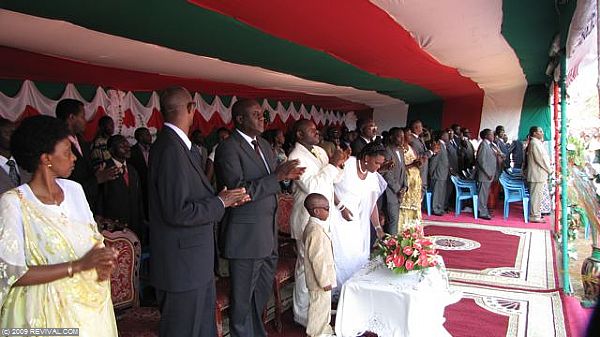 The President and Vice Presidents and Cabinet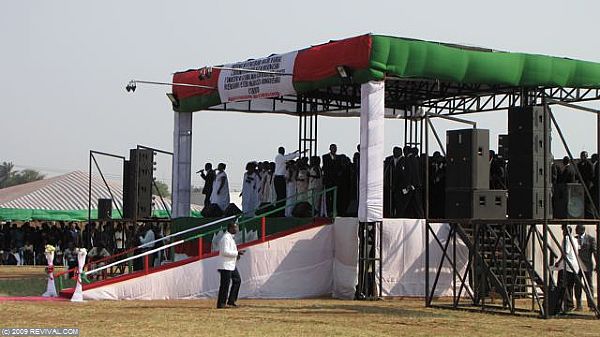 The Platform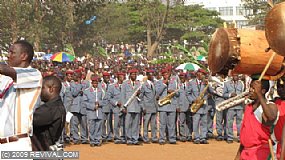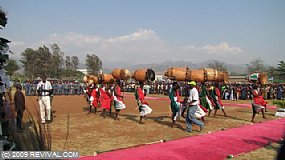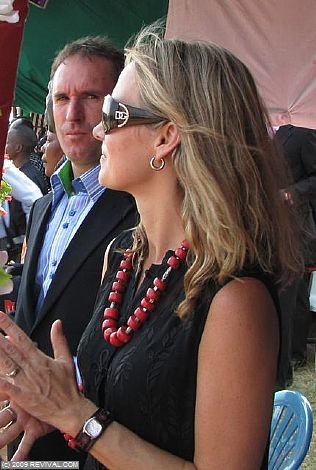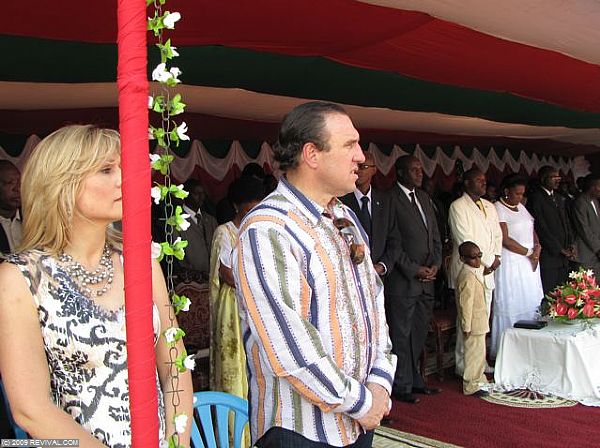 Adonica and Myself and the President and 1st Family and Vice Presidents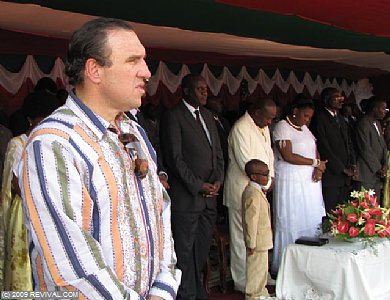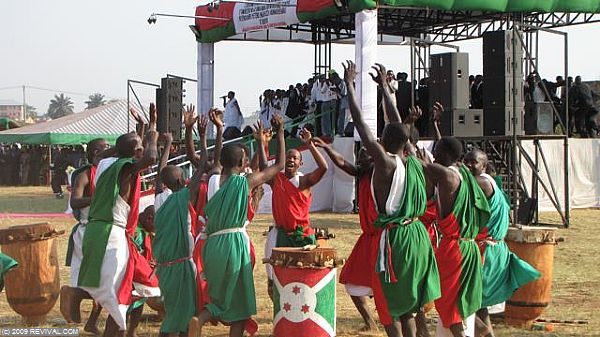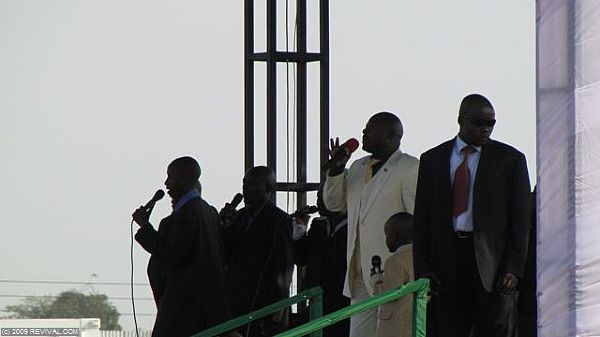 The President Leading Worship with His Son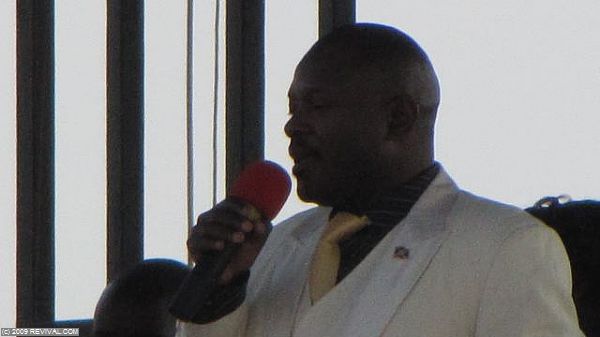 His Excellency President Pierre NKURUNZIZA of Burundi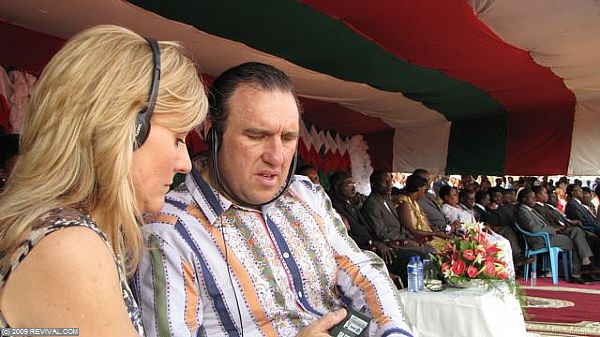 Listening to the Translation from French to English on Head Sets!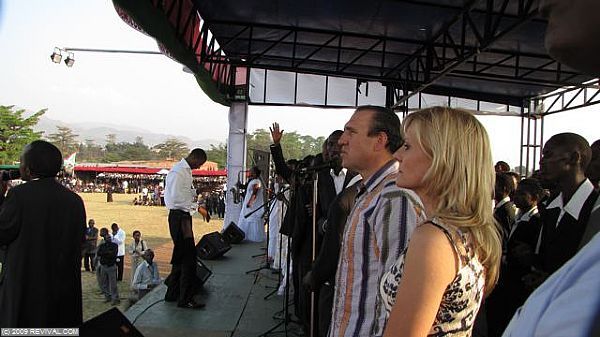 Getting Ready to Preach the Gospel of Jesus Christ with Power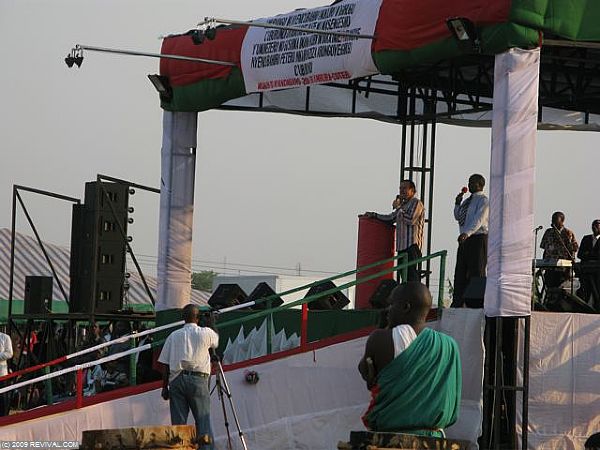 Preaching the Gospel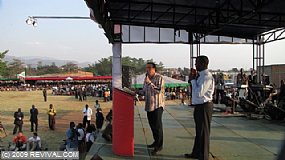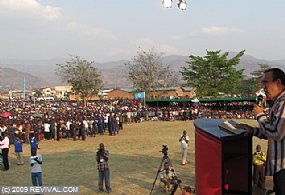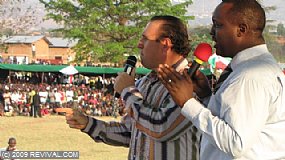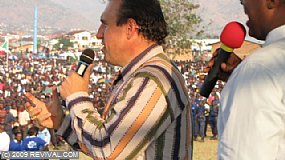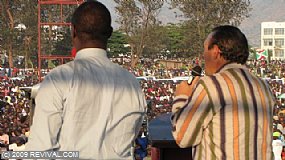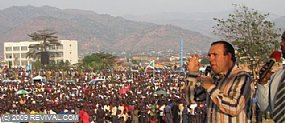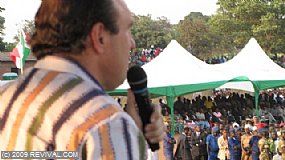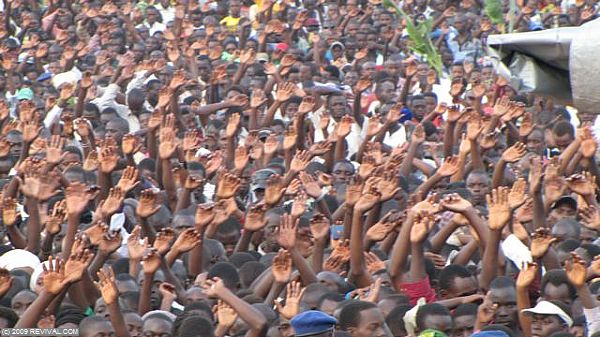 Thousands of hands go up high to receive Jesus!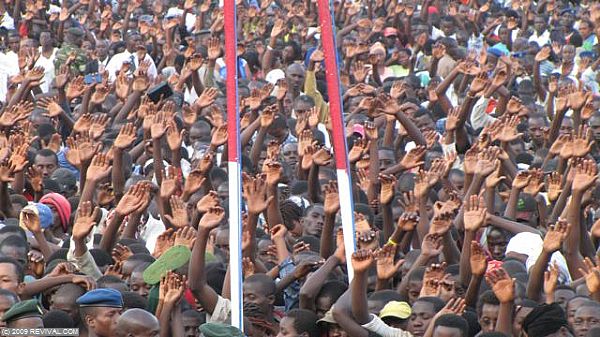 More Hands for Salvation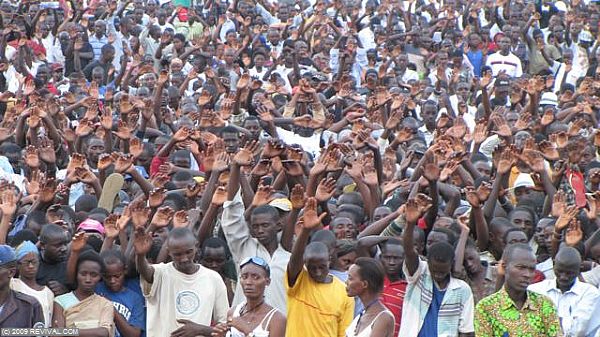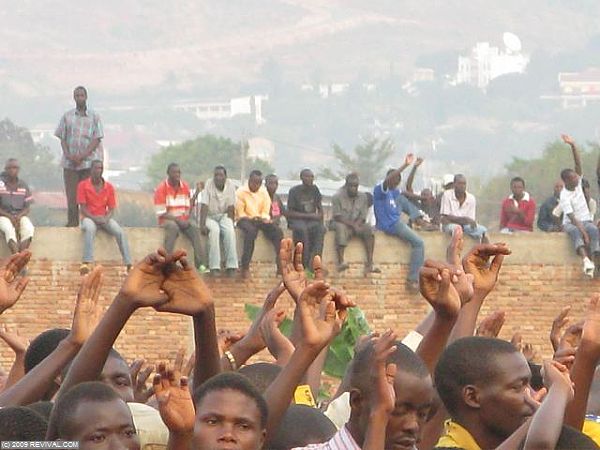 Altar Call behind the Platform on the Wall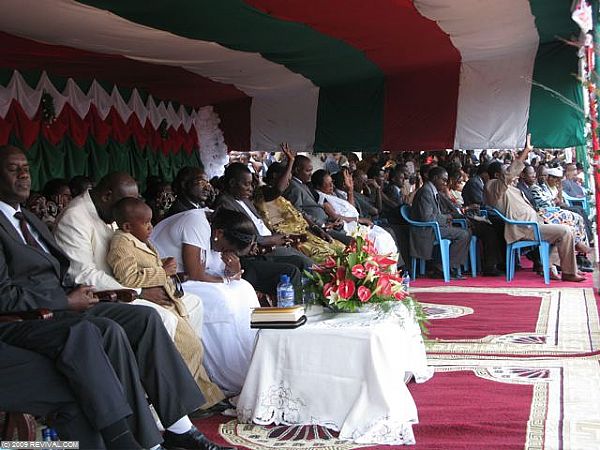 Some Cabinet & Government Leaders receiving Jesus while the president and 1st lady bow in Prayer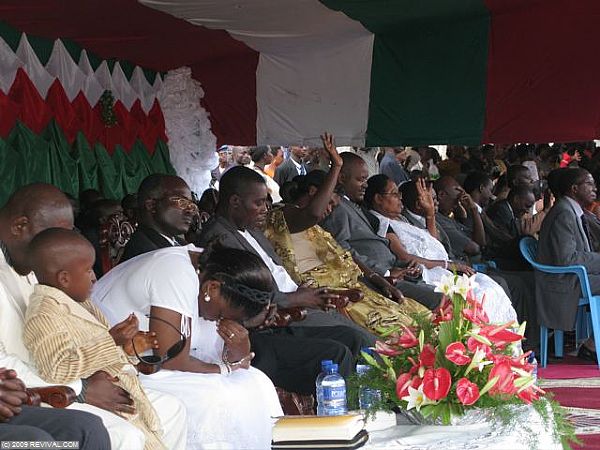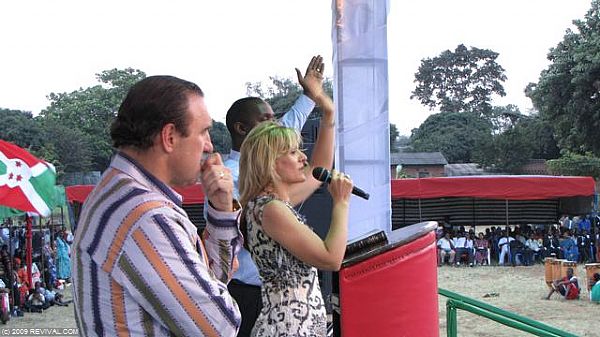 The Mighty Baptism in the Holy Ghost and Fire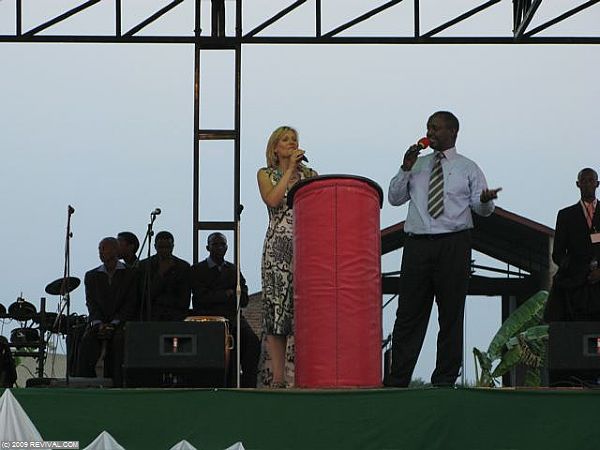 The Fire of the Holy Ghost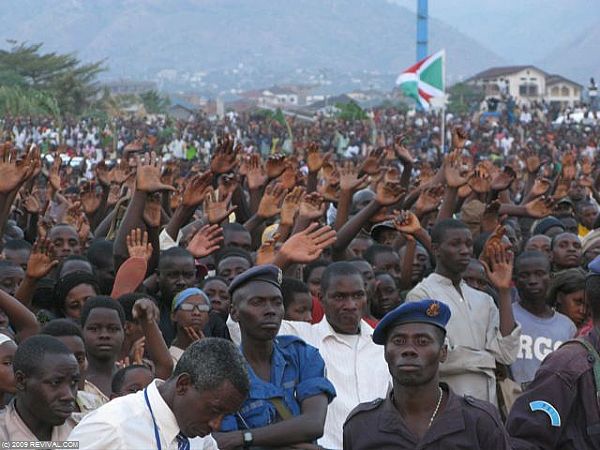 Getting ready to receive the fire of God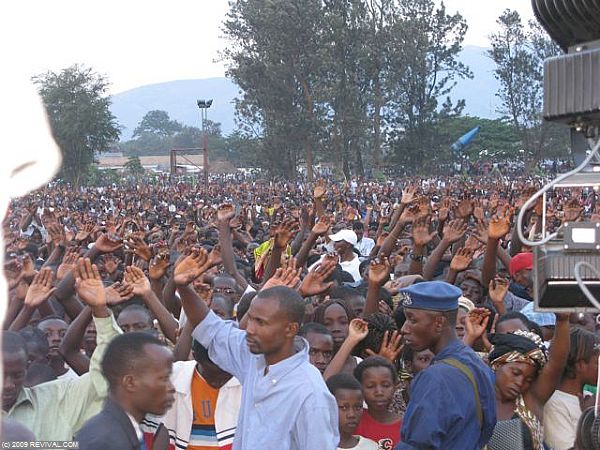 Fire Falling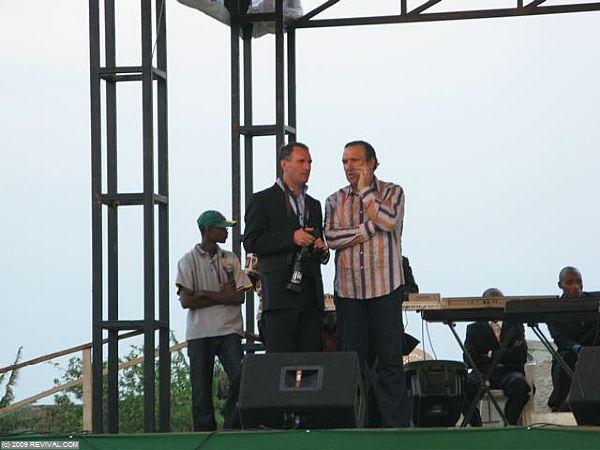 Discussing strategy with my dear friend and missionary/explorer Phil Smethurst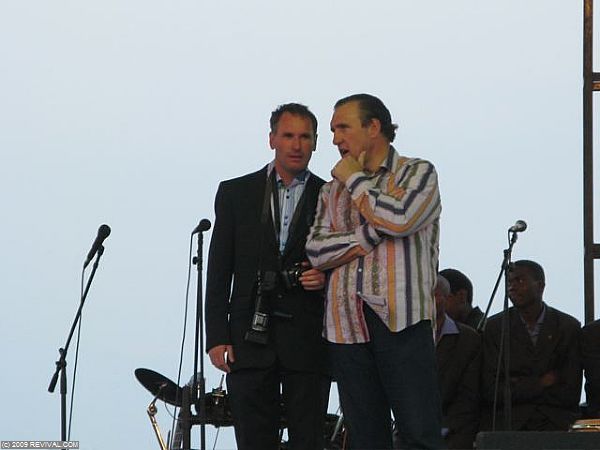 More strategy - when you only have 60 minutes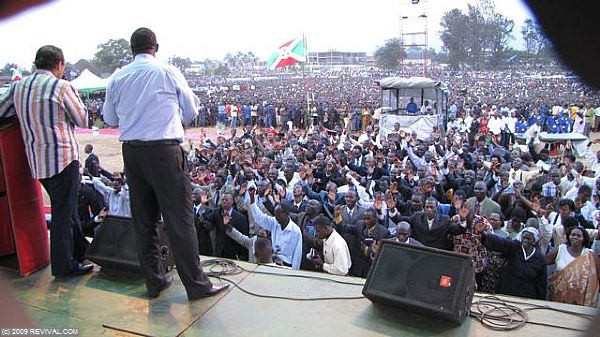 Fire on the Pastors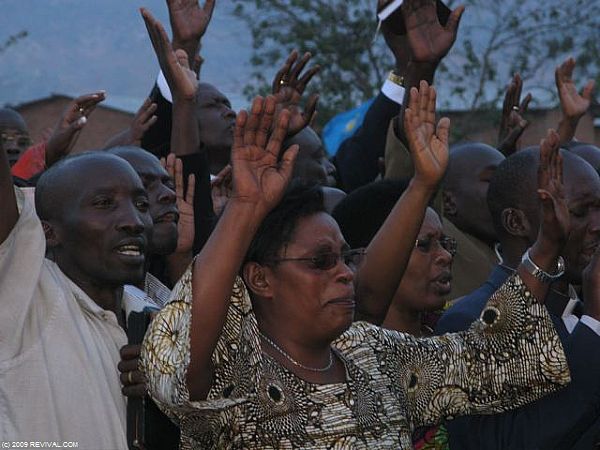 Pastors receiving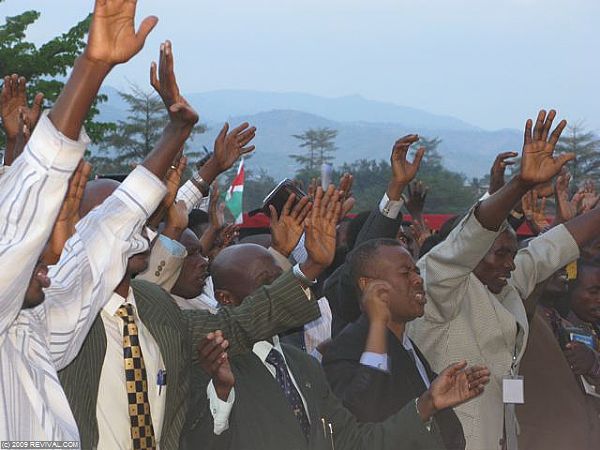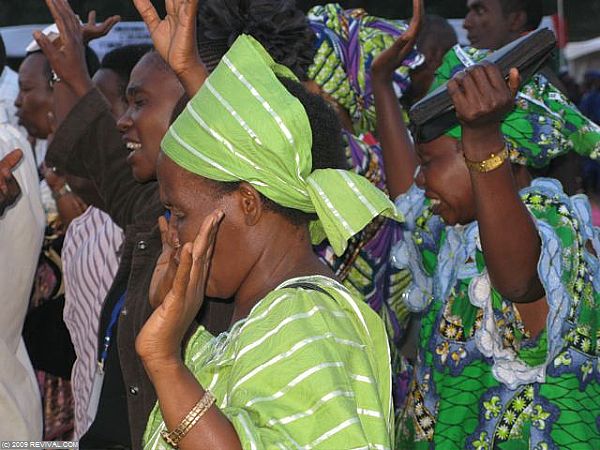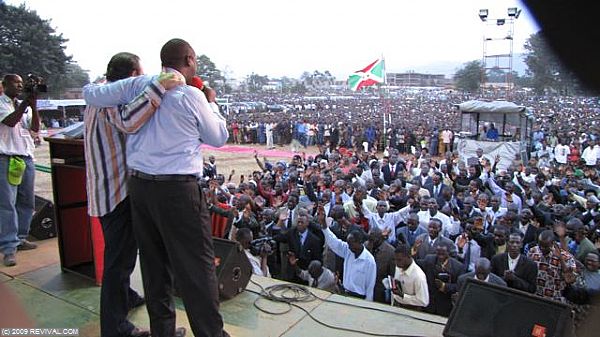 Nearly Lost my Interpreter - He was weeping under the Power of The Holy Ghost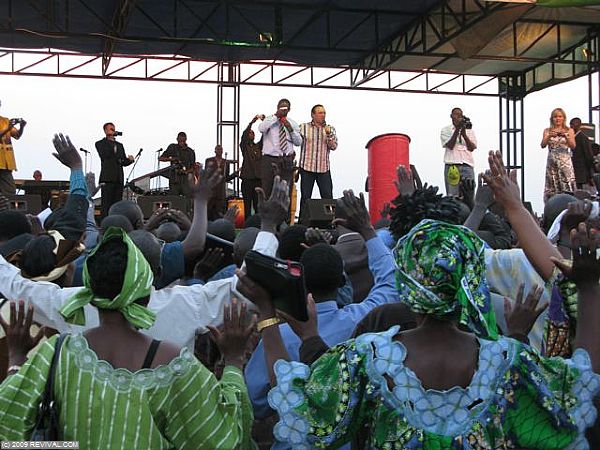 Losing my Interpreter