Sunday, December 13th & 20th | Registration 9 AM
The River Church
Publish date: 12/01/2009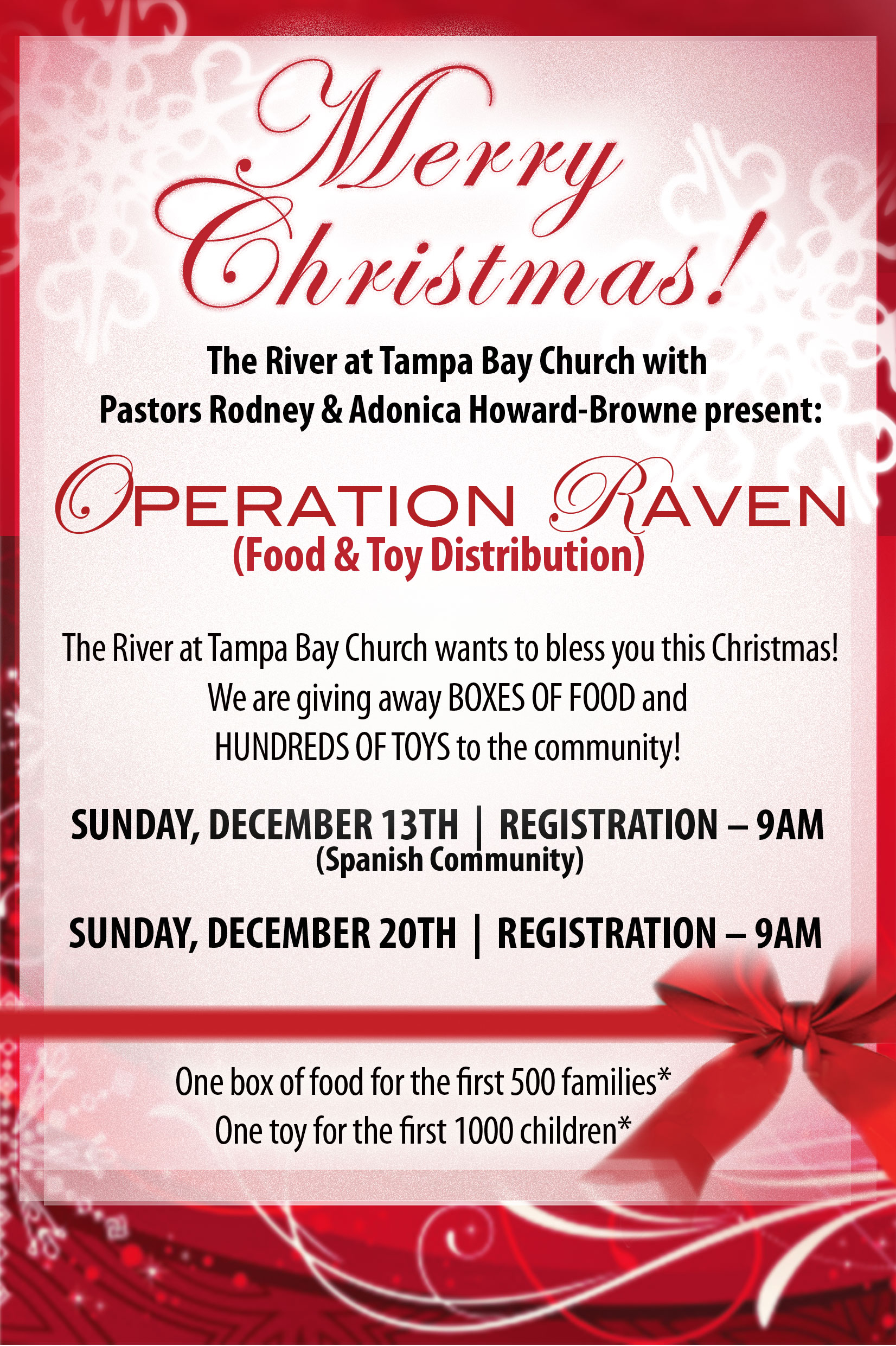 Subject to company rules. Must attend the Sunday morning service to participate in the giveaway.
For more information, please, call Daniel at (813) 971-9999 ext.252
Monday - Friday | 10 AM - 5 PM
The River at Tampa Bay Church | 3738 River International Drive | Tampa, FL 33610
*Food and toy quantities are totals for each separate day of the giveaway.