Just Arrived at the Hotel its early Tuesday am
Journal
Publish date: 03/06/2006

Dear Friends & Partners
Adonica & I and Eric Gonyon just arrived at the hotel in Torshavn on Faroe Islands. It's early Tuesday morning. We arrived in a blizzard coming off of the North Sea - we are truly many miles away from Florida! It took us a total of 28 hours of both flying and waiting in transit to get here. We are currently five hours ahead of Florida.
We have not yet met with the local pastors, but we are told that they are very excited and expectant about the great things God is going to do here. We will update you every day and let you know what God is doing in the meetings. Keep praying for us and believing with us for the flood of the harvest.
The crusade begins Tuesday night so expect a report Tuesday evening.
Every Blessing
Pastors Rodney & Adonica and the RMI Crusade Team
P.S. I want to make a correction to yesterday's report - I said that Faroe Island is to Denmark what Hawaii is to the USA - it would be more accurate to say Faroe Islands is to Denmark what Puerto Rico is to the USA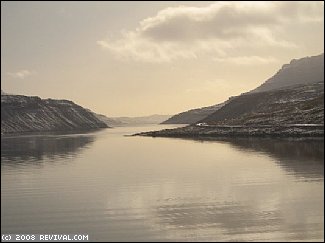 BEAUTIFUL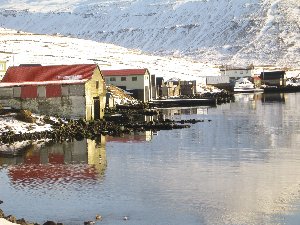 VERY SMALL VILLAGES MAKE UP THE ENTIRE POPULATION OF ONLY FORTY EIGHT THOUSAND PEOPLE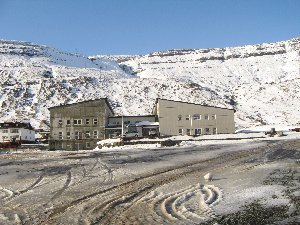 LOCAL CHURCH WHERE OUR MEETINGS WILL BE HELD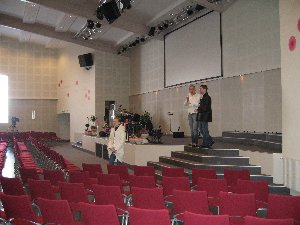 PREPARATIONS ARE BEING DONE BEFORE TONIGHTS FIRST MEETING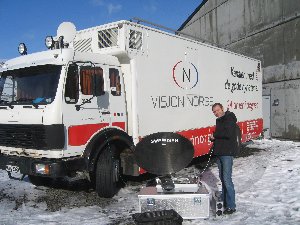 WE WILL BE BROADCASTING LIVE TO 38 COUNTRIES OF THE WORLD