G.A.T. Amelia Island, Florida Day 4 & 5
Great Awakening Tour
Publish date: 06/17/2009
G.A.T. Amelia Island, Florida Day 5. With 118 harvesters, we have seen 5,422 decisions for Jesus Christ. Tonight, before I preached at Bishop Garland's church in downtown Jacksonville, we evangelized. We brought 3 new converts to the service to testify what Jesus just did in their lives--it was awesome. We still have one more night in Jacksonville. On Friday, we start the G.A.T. Amelia Island 8 Nights of Holy Ghost & Fire meetings (June 19 - 26).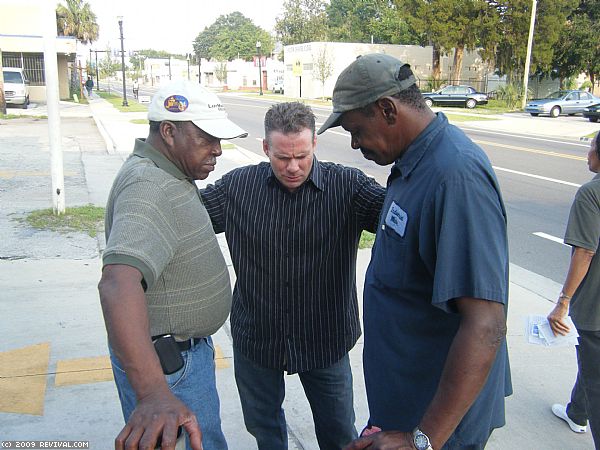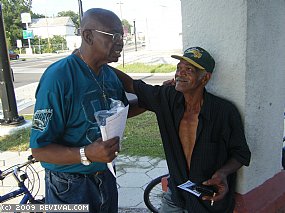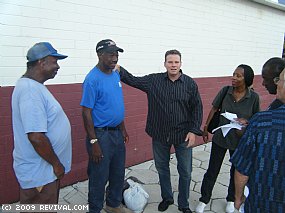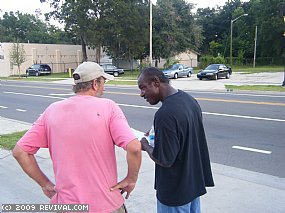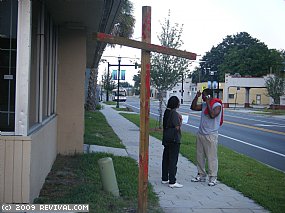 THE BELOW 3 PICTURES ARE OF A LADY GETTING SAVED ON THE STREETS THEN COMING INTO THE SERVICE AND
TESTIFYING OF HOW JESUS SAVED HER AND HOW HAPPY SHE NOW IS AND THAT SHE HAS FOUND A HOME.