G.A.T. Amelia Island, Florida Day 6
Great Awakening Tour
Publish date: 06/18/2009
G.A.T. Amelia Island, Florida Day 6. With 146 harvesters, we have seen 6,331 decisions for Jesus Christ. Tonight, I finished the 3rd night at Pastor Garland Scott's church. Once again, in downtown Jacksonville, we evangelized before the service. We brought new converts to the service to testify what Jesus just did in their lives. It was so awesome to see the power of God hit them all.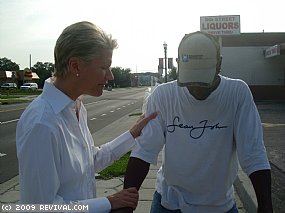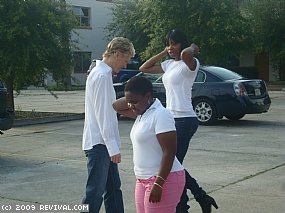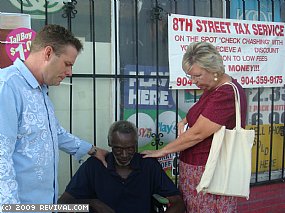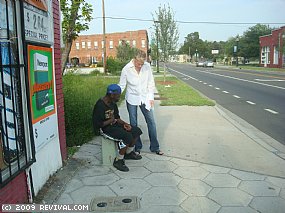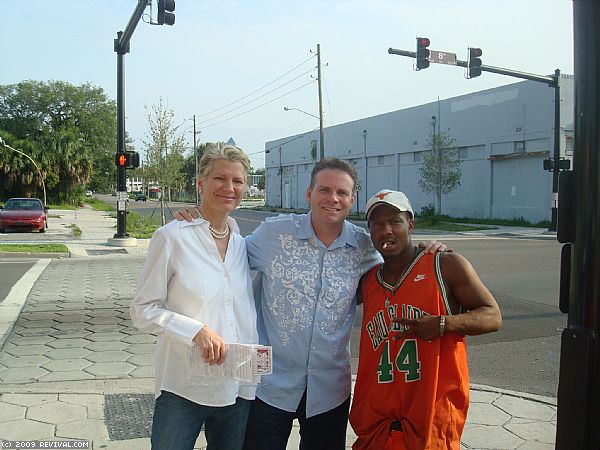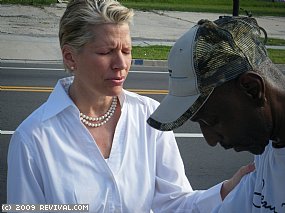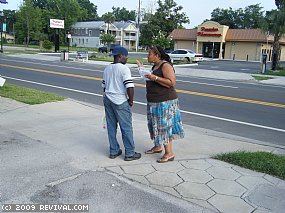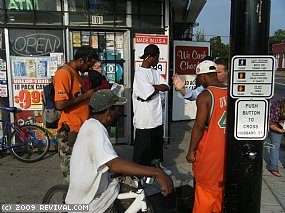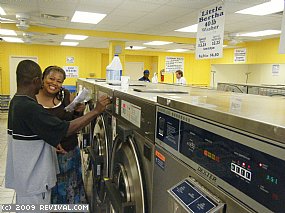 These 6 pictures below show a man that was: On the streets drinking a beer - Gets witnessed to and receives Jesus
Christ into his heart - Comes to church and the fire of God hits him - On his knees praying to God - Then testifying of
what the Lord has done in his life today. Every believer according to Acts 1:8 has the Power to be a Witness. Start Today!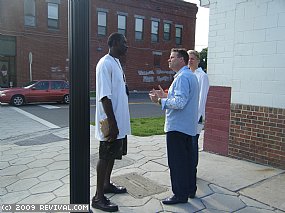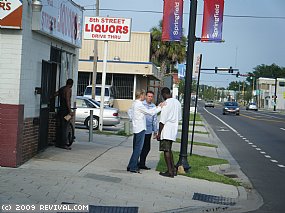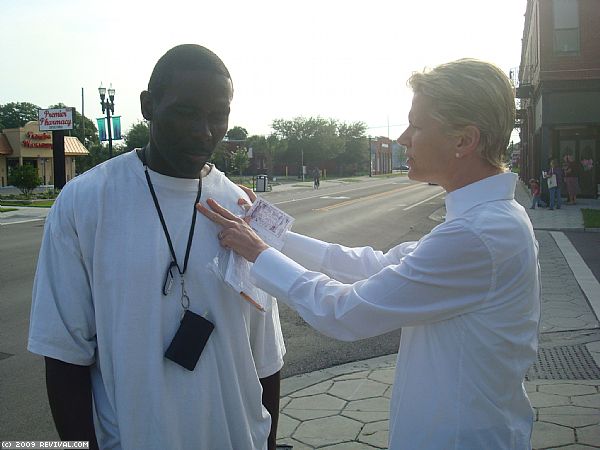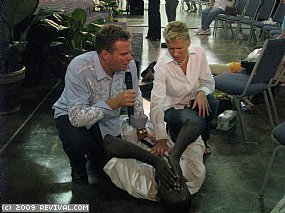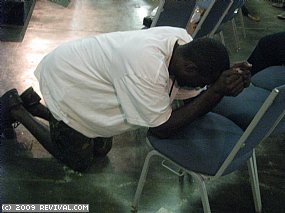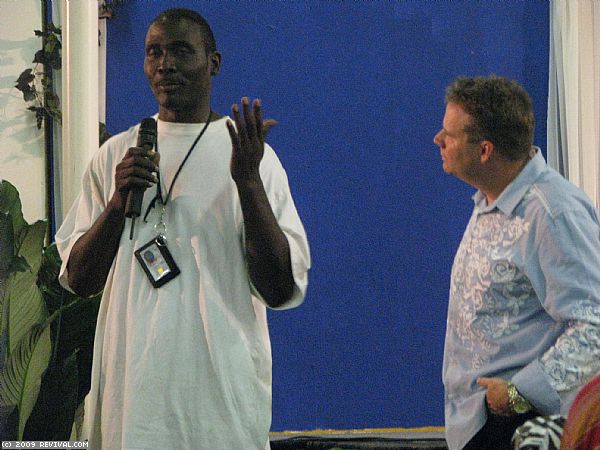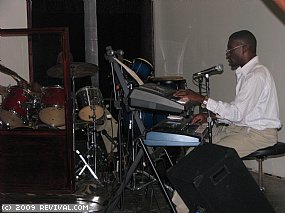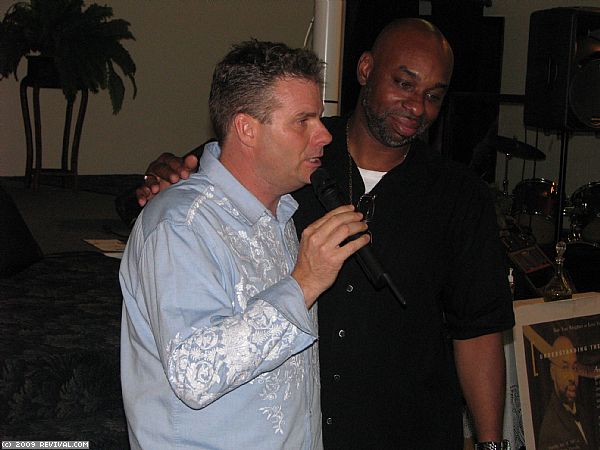 Eric Gonyon with Pastor Garland Scott