G.A.T. International Newcastle, UK Day 4
Great Awakening Tour
Publish date: 07/30/2009
G.A.T. International Newcastle, UK Day 4 - Tonight, the place was packed. We are seeing the mobilization of the army of God taking to heart the Great Commission to march outside the four walls of the church with the saving message of Christ in the UK. Pastor Rodney joined us live from East London, South Africa via satellite on Day 40 of the revival. I then taught everyone how to win souls with the Gospel Script and prayed for the Lord to give them a revelation that the Gospel is the Power of God. Pastor Ken Gott, Evangelist Nathan Morris, and myself prayed for everyone for boldness in the Holy Ghost.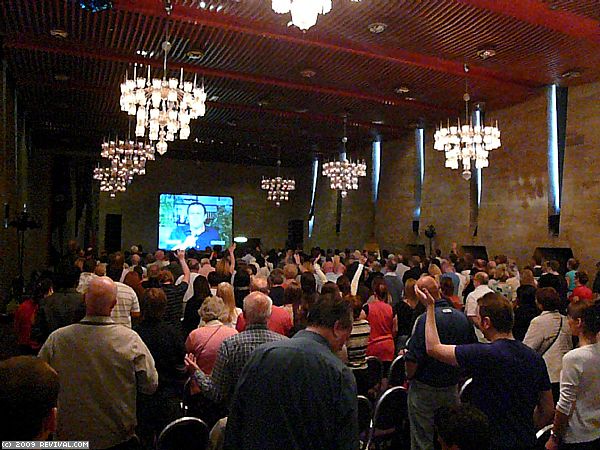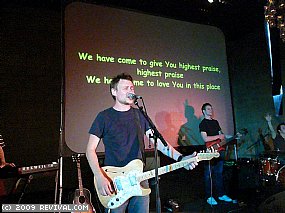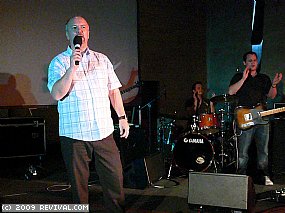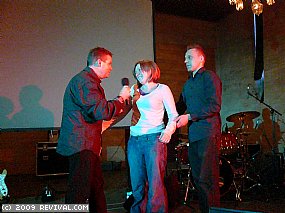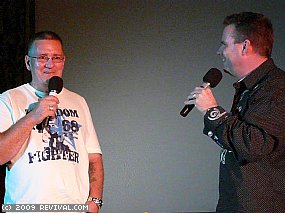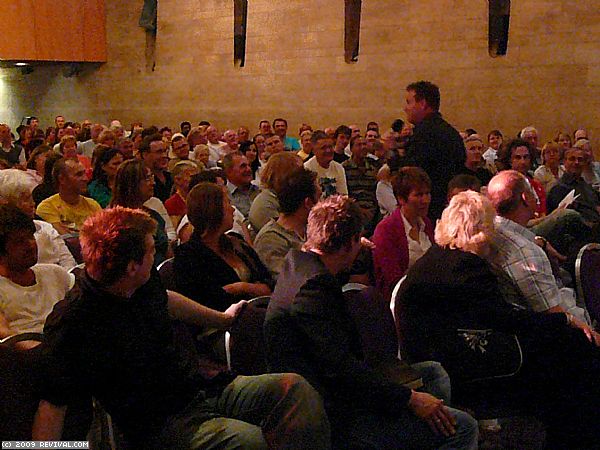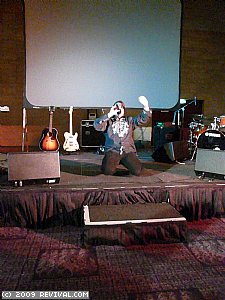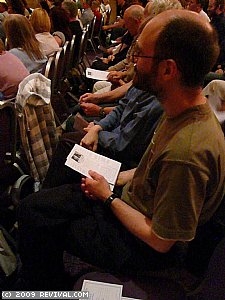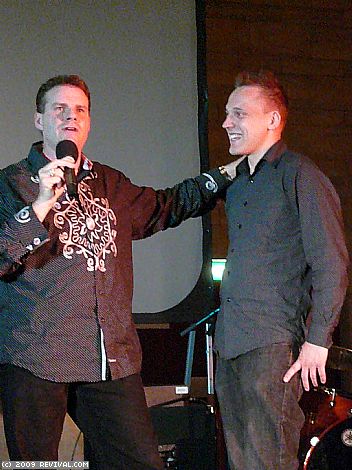 Pastor Rodney gives invitation for Christ and we had a hugh altar call.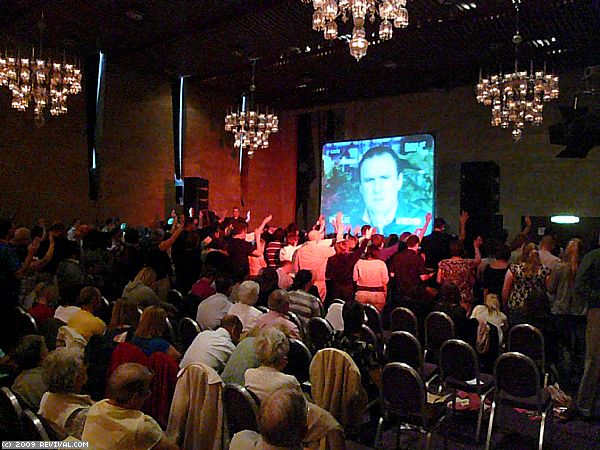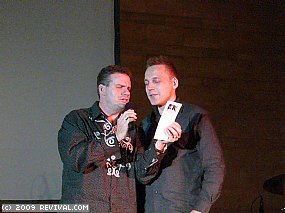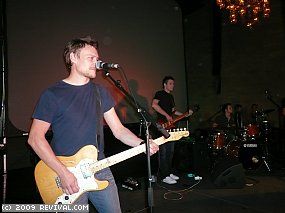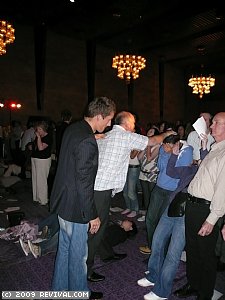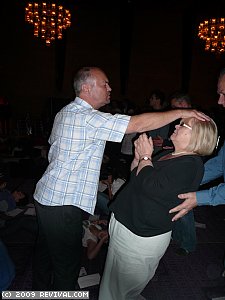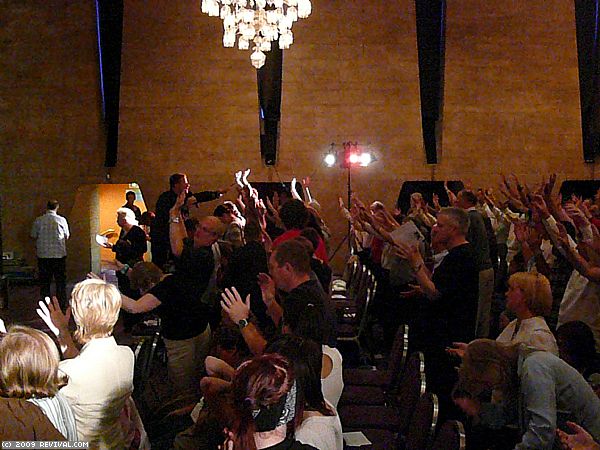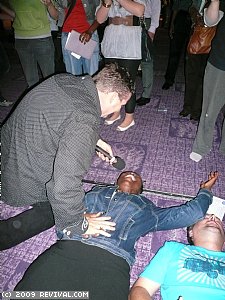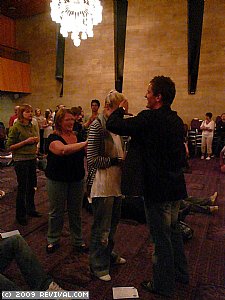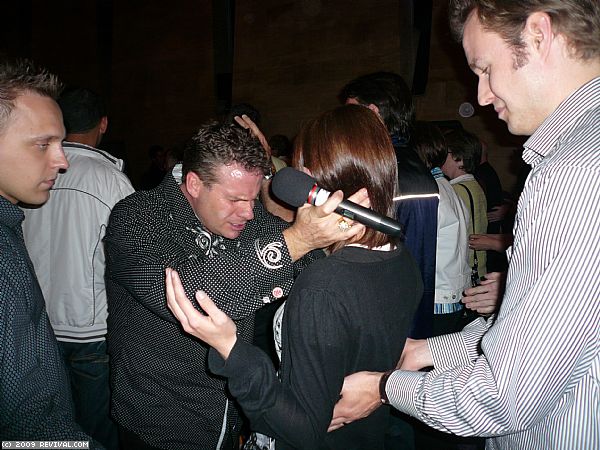 Below Brother Jan from Norway (The Viking) on the roof of the Civic Center setting up the dish for the broadcast.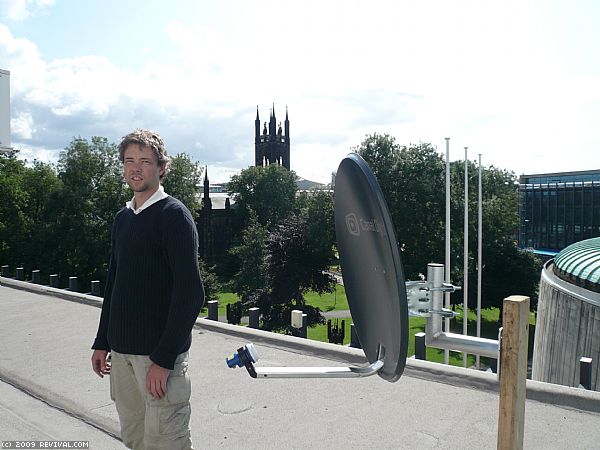 Below in the back seat Tony Paxton and Jan - In the front Eric Gonyon and Jussi. Driving across England. (Hey look no steering wheel on my side) Ha Ha