Expedition Day 1 & 2
Great Awakening Tour
Publish date: 07/27/2010
‎26th July 2010 Day # 1 Arrived Monday in Livingstone Zambia from East London after 8 Days of Glory - set up the camp with our 4x4 camper and the tent, groundsheet - so that we could work out any problems in the system - went into town to get supplies - came back to base camp - Overland Missions Base @ Rapid 14 on the Zambezi River - it's nestled 600 ft above the R
...
iver on the top of the gorge - across the River is Zimbabwe - it's about 20 km from the town of Livingstone Zambia - where one of the 7 wonders of the world is located - the mighty Victoria Fall's named by Dr David Livingstone - the falls also known as the smoke that thunders - "Mosi O Tunia"

Day # 2 we were up b'fast at 8 am then I addressed the Overland Missions Students - spoke to them about submission to the Word of God and those that are in Authority over them. After that we then went to the Mkuni Kingdom Ceremonial site and met with the official in charge of the ceremony on the 2nd August with all the kings coming together in their annual celebration - we interviewed him and then went into the town of Livingstone and went to the Davis Livingstone museum - and filmed there several of the exhibits - included letters in his own handwriting - we then came back to base - got everything ready for an early departure in the am - we had a supper of steak and tiger fish - the tiger fish came straight out of the Zambezi River - we sat around the fire and ate supper.

With Day #1 and #2 behind us we are leaving base camp at 6 am in the morning - Wednesday 28th July - we are heading 580 km to Kariba in Zimbabwe - so the trek will take us west to east across Zambia and then crossing the Zambezi we will then set up camp on the shores of lake Kariba - probably have to chase the Elephants and Hippo"s off of our campsite - We are embarking on a 24 day trek across Central Africa "In the Footsteps of Livingstone" or known by the Africans as "Mutali"
Dr. David Livingstone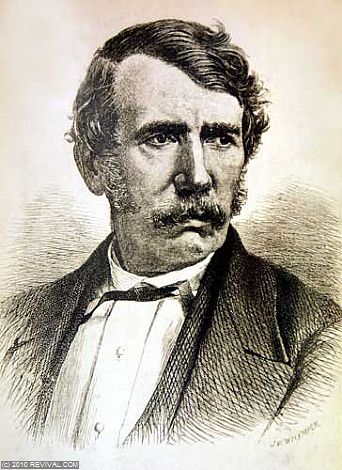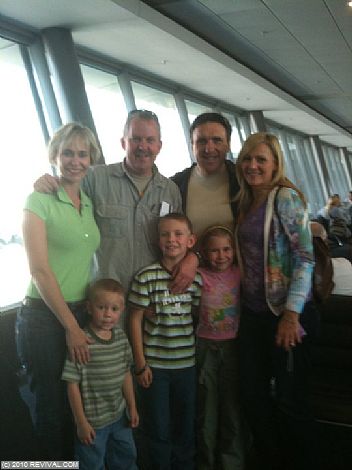 Our Home for 25 days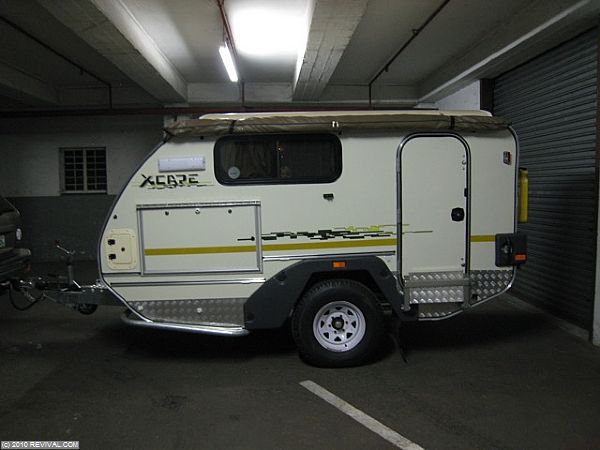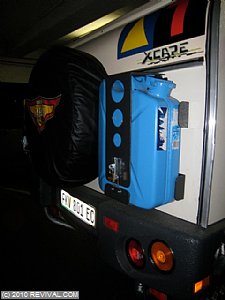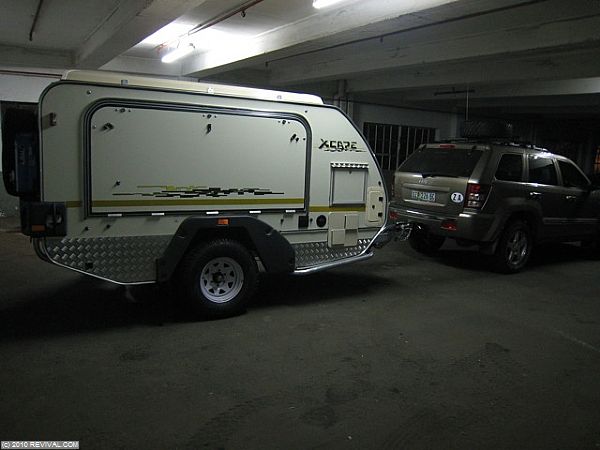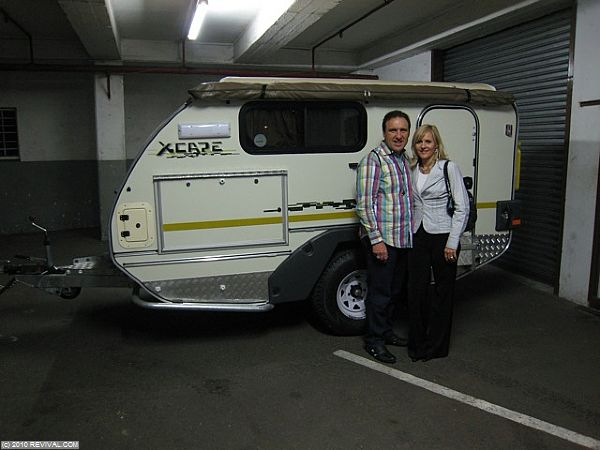 Our Camp with 4x4 Camper and the tent & groundsheet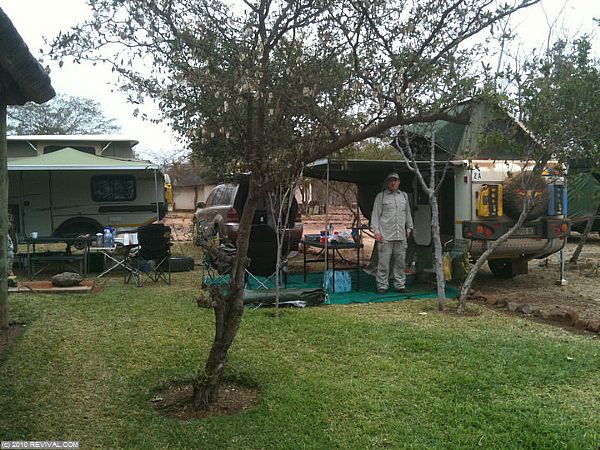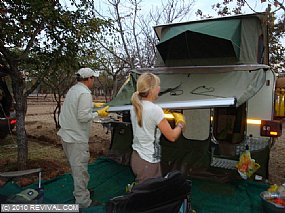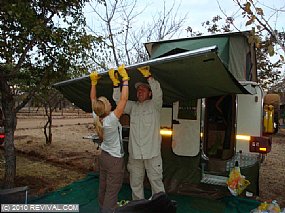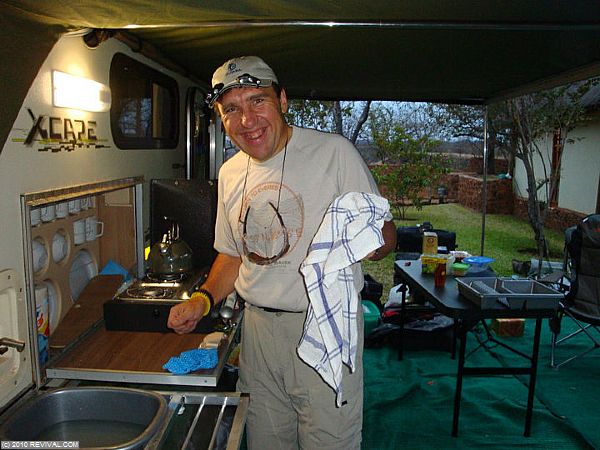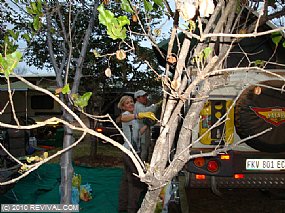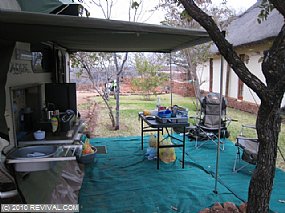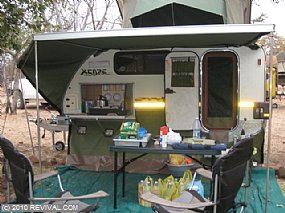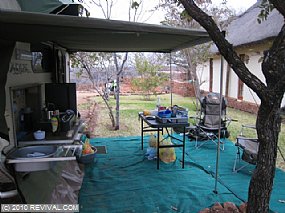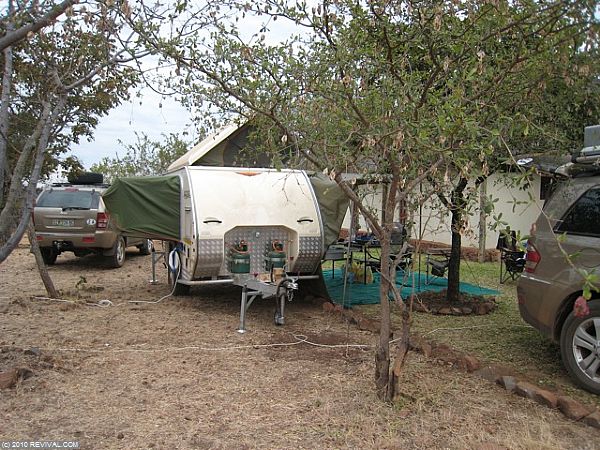 Our Supper - Tiger Fish straight out of the Zambezi River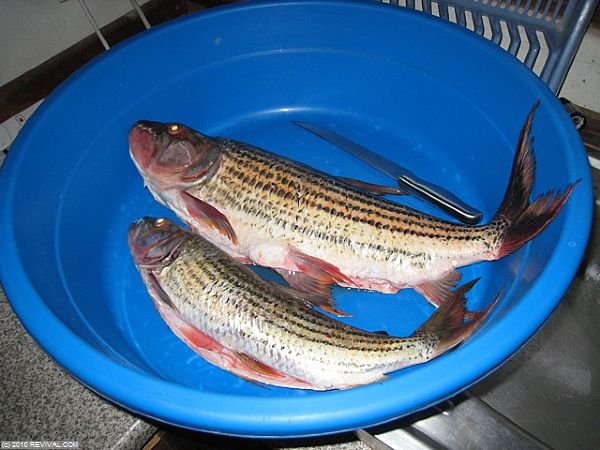 Zambezi River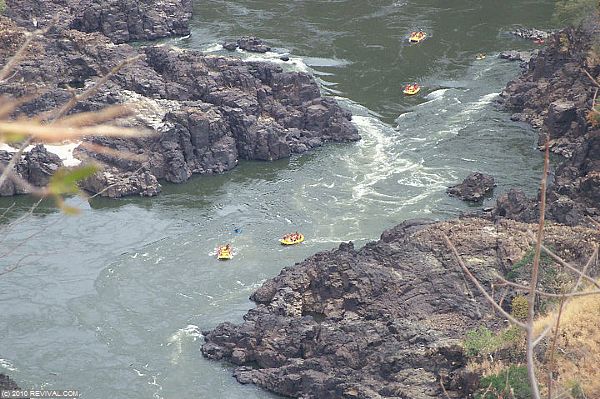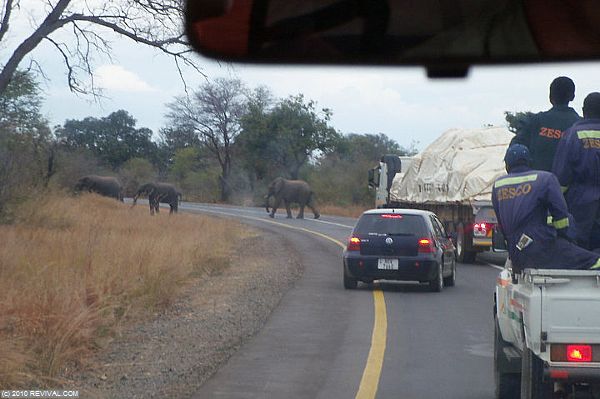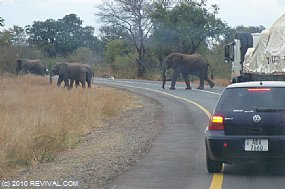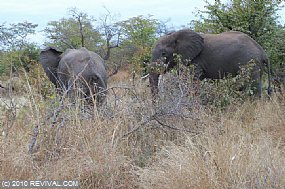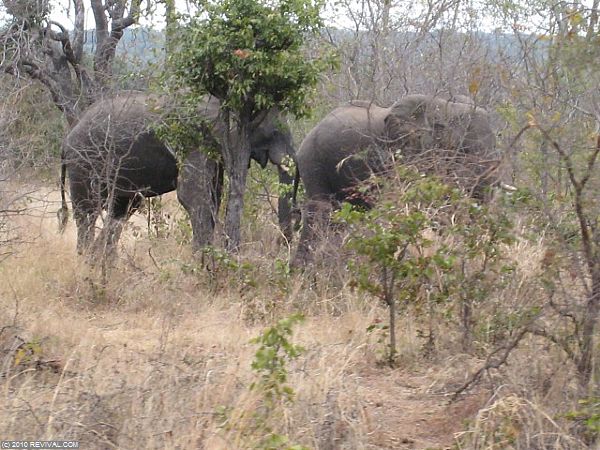 Addressing the Overland Missions Students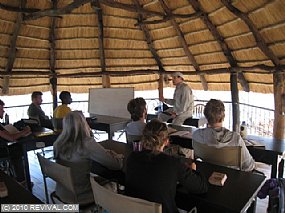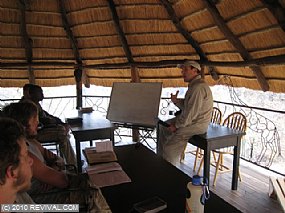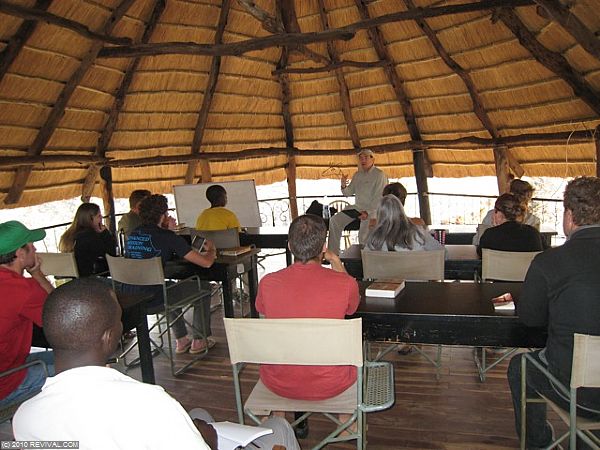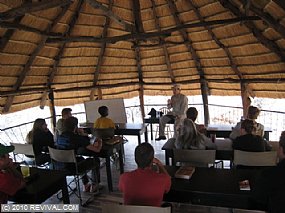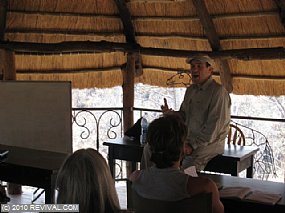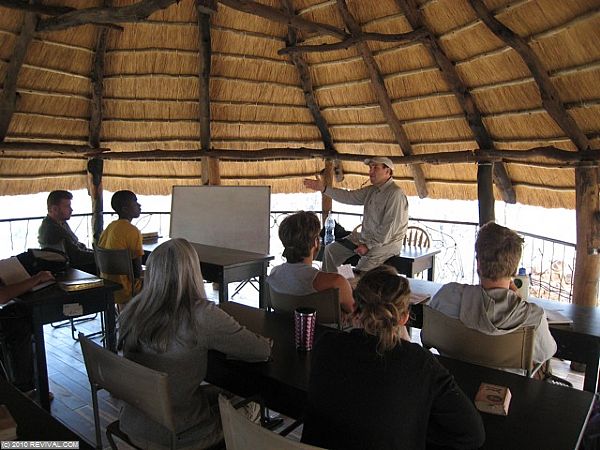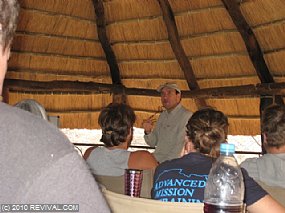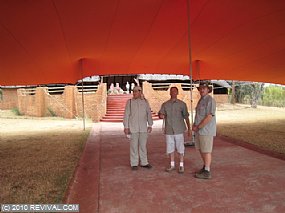 Mkuni Kingdom Ceremonial site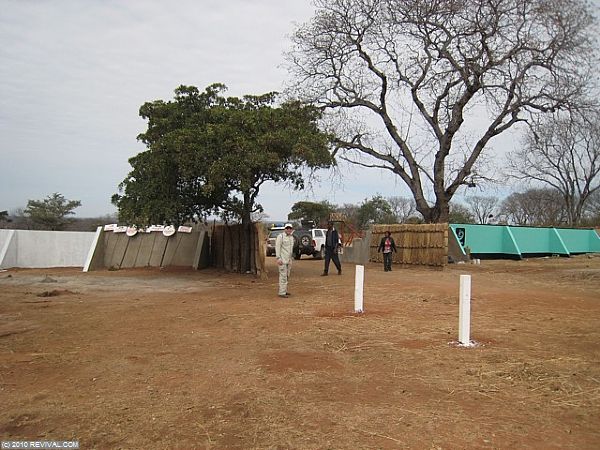 Interviewing the Offical in Charge of the Annual Celebration where the Kings come together