Faroe Island Day 1
Journal
Publish date: 03/07/2006
Dear Friends & Partners
120 people came forward in the altar call tonight to come back to their first love and to accept Jesus as their personal Lord and Savior. Apparently this is more than the whole population of the village the church is in!
Then we prayed for all the young people between the ages of 12 and 16 and many of them were touched in a powerful way. The Lord is moving in the Faroe Islands - these precious people are so hungry and thirsty for the things of God. We believe that these meetings will impact these islands, that have a population of just 48 thousand people, and impact the 38 countries to which that we are beaming the meetings via Vison Norge TV.
Keep praying and believing God with us for the flood of finances so that we may continue to reach the nations.
We love you
Drs. Rodney & Adonica and the RMI crusade team (Eric Gonyon; Jussi & Paula Korvajarvi)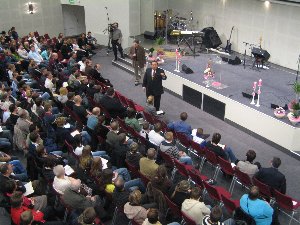 HUNDREDS CAME TO HEAR THE GOSPEL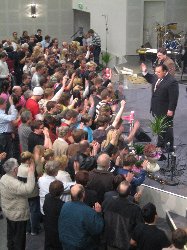 MORE PEOPLE WERE IN THE ALTAR CALL THAN THE ENTIRE POPULATION OF THE CITY THAT WE ARE IN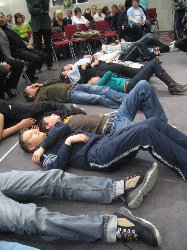 PASTOR RODNEY PRAYED FOR ALL OF THE YOUTH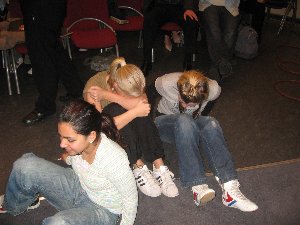 THE ANOINTING OF THE LORD IS THE ANSWER FOR THE YOUTH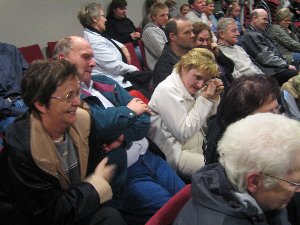 THE ANOINTING OF THE LORD IS THE ANSWER FOR THE ELDERLY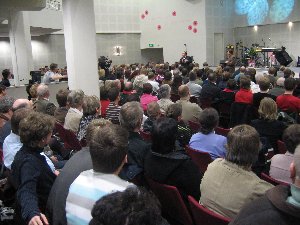 THE PEOPLE CAME EXPECTING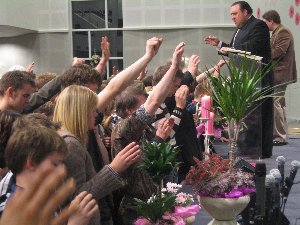 WHOSOEVER SHALL CALL UPON THE NAME OF THE LORD SHALL BE SAVED