FAROE ISLAND DAY 2
Journal
Publish date: 03/08/2006
Dear Friends & Partners

Today the main newspaper in the Faroe Islands carried a report of the first night's meeting. The report was very favorable, and we were amused to find out that I reminded the reporter of a character from The Godfather movies. I hadn't even given them my Mafia Don impressions yet!
J
Tonight I preached a message titled, "Where the Spirit of the Lord There is Liberty." Then I began to give testimonies of different people whose lives have been touched by the power of God. After that I began to pray for people who had been tempted to or who had attempted to commit suicide. We were amazed at how many came forward – all young people; mostly girls; some as young as 12 - and God set every one of them free!
When I gave the altar call, about 110 people came out to give their lives to the Lord and/or rededicate themselves to God. Most of them were teenagers and young adults. Many of them were filled with joy and the Holy Ghost!
This was truly a night of great joy – the Faroe Islands will never be the same again!

We trust that you are enjoying the pictures and the daily updates on the web. If you are enjoying these then please e-mail me at www.revival.com/prayer/ we would love to hear from you.
Every blessing,

Drs. Rodney & Adonica and the crusade team (Eric Gonyon; Jussi & Paula Korvajarvi)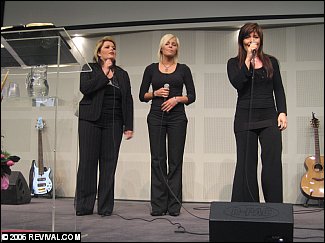 THREE VERY ANOINTED SISTERS SING IN BEAUTIFUL HARMONY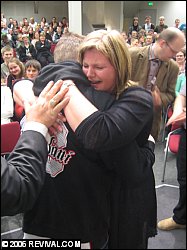 THIS MOTHER'S SON WHO WAS THINKING ABOUT SUICIDE WAS SET FREE BY JESUS TONIGHT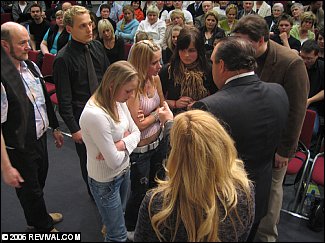 THIS GIRL HAD TRIED TO COMMIT SUICIDE BEFORE AND PASTOR RODNEY LED HER TO THE LORD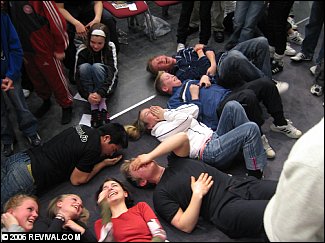 THE YOUTH OF FAROE ISLANDS WILL NEVER BE THE SAME AGAIN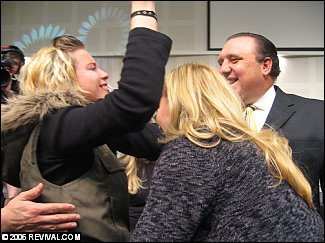 THE ANOINTING DESTROYS THE YOKE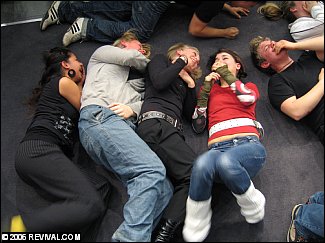 REVIVAL NOTHING MORE, NOTHING LESS, NOTHING ELSE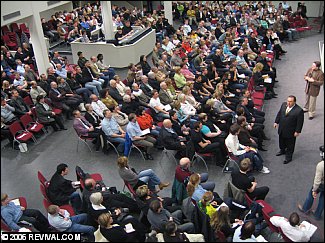 PASTOR RODNEY PREACHES THE SECOND NIGHT IN THE FAROE ISLANDS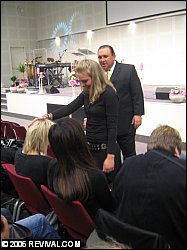 PASTOR RODNEY HAS THIS YOUNG LADY WHO GOT TOUCHED LAY HANDS ON PEOPLE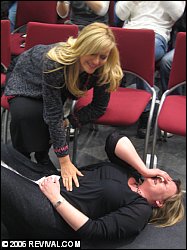 PASTOR ADONICA MINISTERING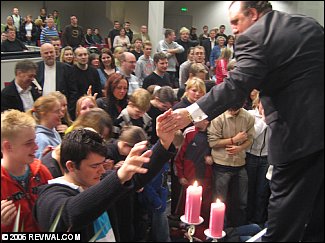 JUST ONE TOUCH FROM THE MASTER AND YOU WILL NEVER BE THE SAME AGAIN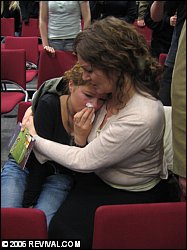 FAMILIES ARE BEING IMPACTED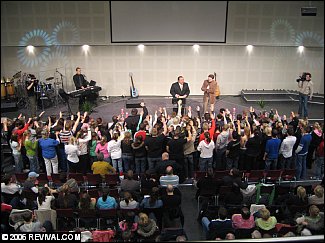 ALTAR CALL SECOND NIGHT IN FAROE ISLANDS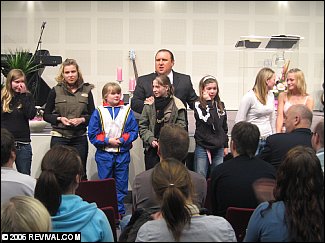 ALL OF THESE YOUNG LADIES WERE DELIVERED FROM A SUICIDE SPIRIT TONIGHT