Boston Final Night
Journal
Publish date: 04/01/2006
You can listen to Dr. Rodney Howard-Browne's commentary for the final night of the Boston, Massachusetts revival by clicking on the link below.
http://www.radicalchristiantv.net/media/Podcasts/mass03312006.mp3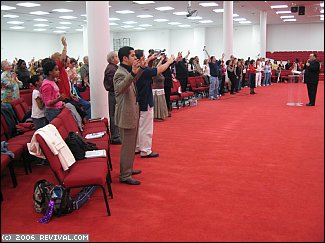 Final Night of Revival in Boston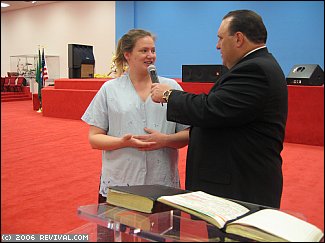 This lady testifies that she could not have children but after receiving prayer at our Winter Campmeeting she is now pregnant and very happy.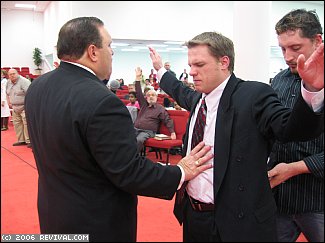 This man is fighting with Cystic Fibrosis. After Pastor Rodney prayed, he said that he could take deep breaths. God really touched him and the level of faith rose in the place.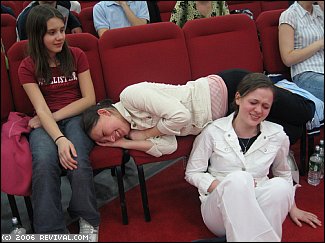 Revival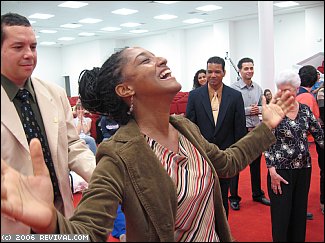 The Joy of the Lord is your strength.
Pentecost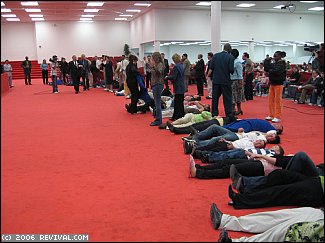 Pastor Rodney prays for all that need a healing in their bodies.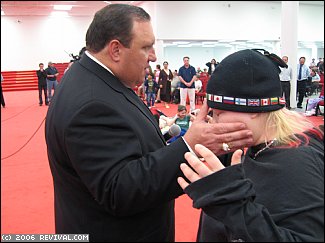 Whosoever calls upon the Name of the Lord shall be saved.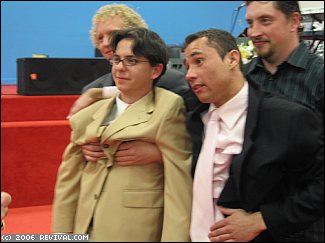 Future Revivalists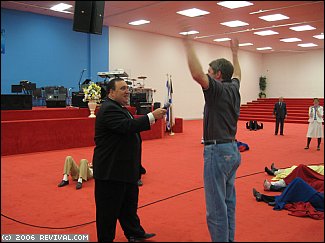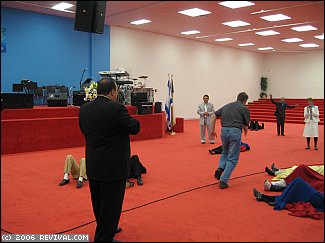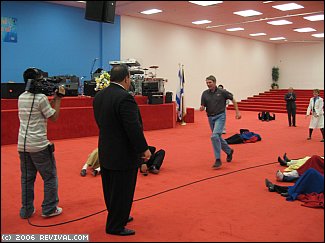 This man's back was healed and he got so excited that he started jumping up and down and then took off running.