Boston Revival Day 3
Journal
Publish date: 03/31/2006
Boston Revival Day 3 - Special audio commentary for tonight's service by Dr.Rodney Howard-Browne.
Please click link below:
http://www.radicalchristiantv.net/media/Podcasts/mass03302006.mp3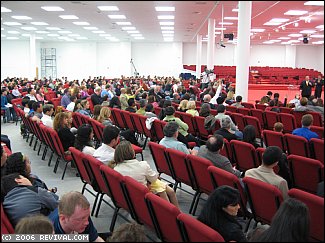 Many come to hear the Gospel and to receive a touch from heaven.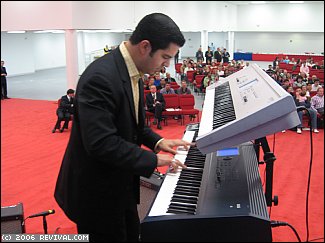 Adlan Cruz playing like only he can.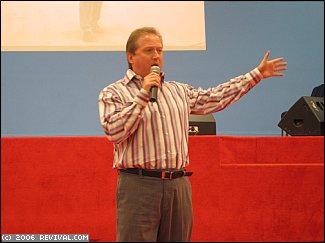 Tim Gidley ministers in song.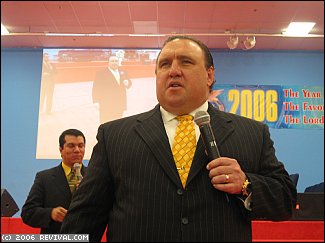 Pastor Rodney smacks religion and tradition tonight.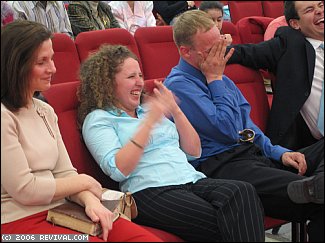 RBI graduates show up in Boston to get filled up to give out.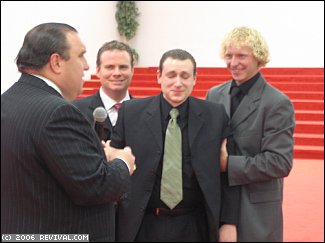 Philip Barrett, from RMI TV department, is drinking on the job.
There is no age restriction on the new wine from heaven.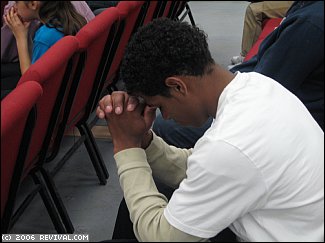 Pray ye therefore the Lord of the harvest, that he will send forth labourers into his harvest.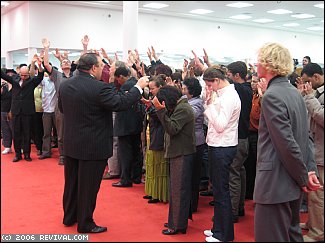 Tonight's altar call.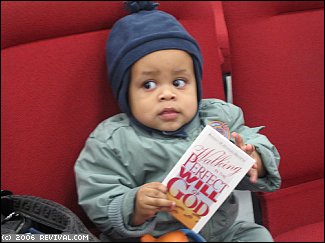 You can never start Walking in the Perfect Will of God too early.