Faroe Islands Day 3
Journal
Publish date: 03/09/2006
Dear Friends & Partners
Tonight we saw 155 people - mostly the youth - respond to the altar call as the power of God literally shook the place. These kids are so hungry and they are being lit on fire for God! Adonica shared her testimony and I preached about the Holy Spirit and the river of living water and it hit like a mighty rushing wind! There were bodies everywhere. What is happening is that the youth are bringing their unsaved friends from school. On their own accord, they have taken piles of our Good News World newspaper and have handed them out at their schools.
We believe that we have lit a fire that will spread throughout the Faroe Islands and that the glory of God will be seen! People packed the place tonight and if the trend continues, tomorrow night there will not be room in the place. Thank you for your prayer and continued financial support to the work of God in the world. May God truly bless you and your family.
If you are blessed by the daily e-mail updates please send us your greetings on the prayer link below. We have been so blessed by the many encouraging words we have already received.
All our Love,
Drs. Rodney & Adonica Howard-Browne and the RMI crusade team (Eric Gonyon, Jussi & Paula Korvajarvi)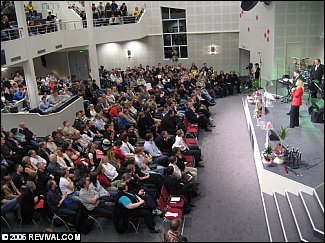 THIS BUILDING IS BECOMING TOO SMALL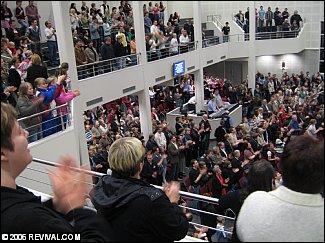 ...NOW WHEN THIS WAS NOISED ABROAD THE MULTITUDES CAME TOGETHER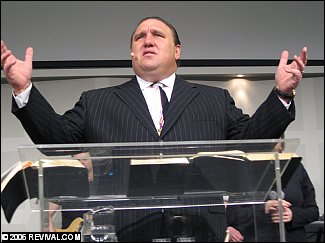 PASTOR RODNEY PREACHES THE WORD EVERY NIGHT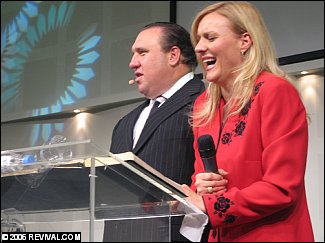 PASTOR ADONICA SHARES HER TESTIMONY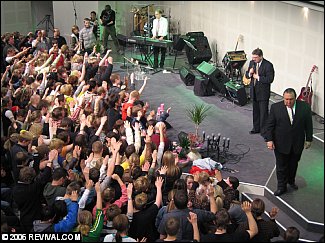 THE ALTAR WAS FILLED TONIGHT WITH OVER 150 PEOPLE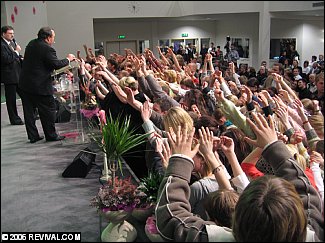 MANY IN THE ALTAR CALL WERE BROUGHT TO THE MEETING BY A FRIEND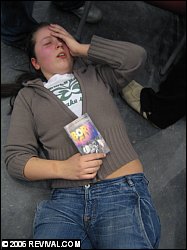 WHAT IT MEANS TO BE BORN AGAIN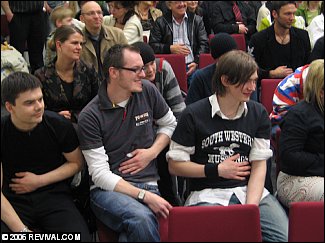 OUT OF YOUR BELLY SHALL FLOW RIVERS OF LIVING WATER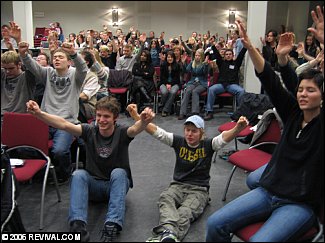 YOU CAN EVEN PRAISE HIM ON THE FLOOR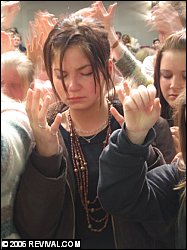 THE FUTURE LOOKS BRIGHT FOR THE FAROE ISLANDS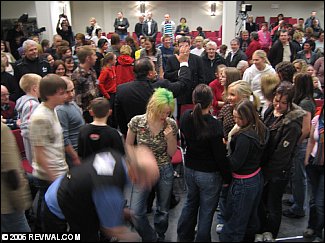 THE YOUNG PEOPLE WOULD NOT LEAVE BECAUSE THEY WERE SO EXCITED BY WHAT GOD WAS DOING IN THE FAROE ISLANDS