Boston First Night
Journal
Publish date: 03/29/2006
Listen to Pastor Rodney's commentary for the first night of Boston's Explosion of Joy.
http://www.radicalchristiantv.net/media/Podcasts/mass03282006.mp3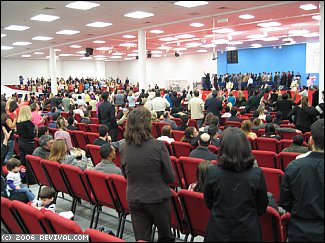 Hundreds attended the opening night of Boston's Explosion of Joy Revival.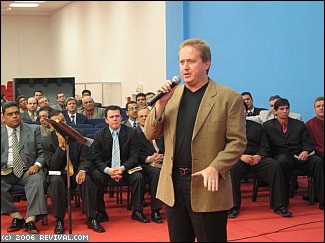 Tim ministers in song - I Am Not Ashamed of the Gospel.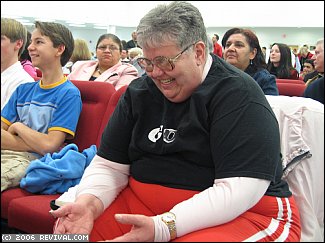 The Lord poured out the oil of joy tonight.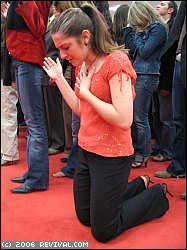 Here I am Lord; send me.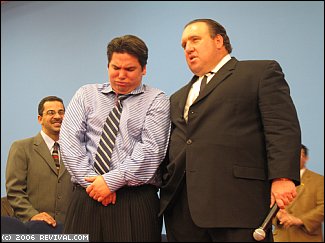 As Pastor Rodney stood next to this Brazilian Pastor, he soon was about to have an Explosion of Joy.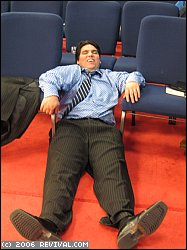 This Brazilian Pastor is having an Explosion of Joy now.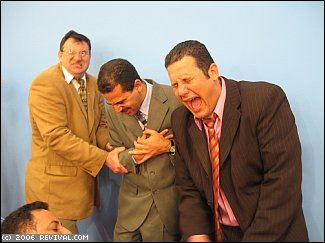 Many pastors came hungry and thirsty for the Lord and they were filled.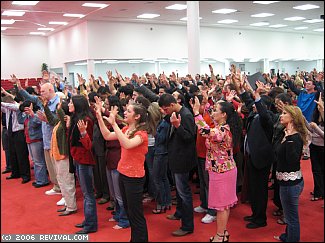 First night's altar call-awesome.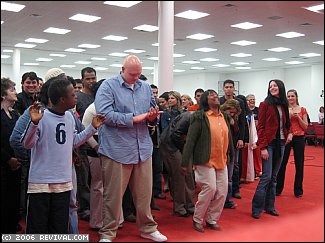 Pastor Rodney prays for the joy of the Lord to fill the people who just said the prayer of salvation.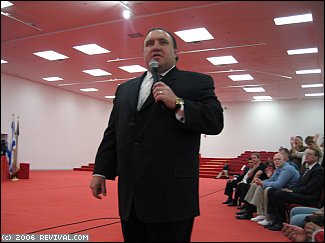 The Spirit of the Lord is upon me, because he hath anointed me to preach the Gospel...