Boston's 2nd Night of Revival
Journal
Publish date: 03/30/2006
To listen to Boston's second night commentary from Dr. Rodney Howard-Browne, please click on the link below.
http://www.radicalchristiantv.net/media/Podcasts/mass03292006.mp3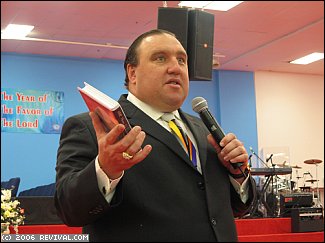 A sower of seed: Pastor Rodney sows product in every city that he conducts a revival in.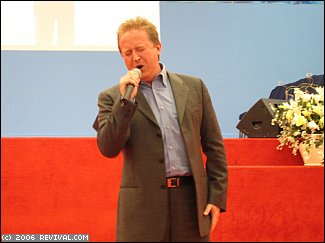 Tim Gidley ministers in song with all his heart.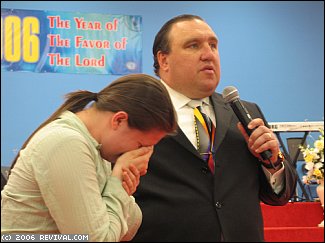 This is the first time that she has ever felt the power of God like this.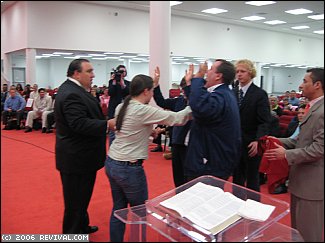 Pastor Rodney had her lay hands on her parents.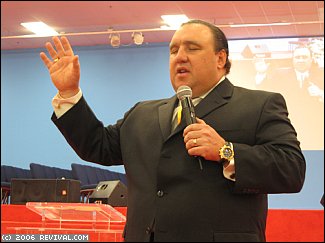 The LORD hath done great things for us; whereof we are glad.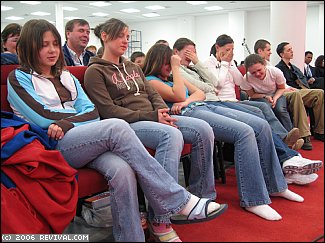 A group of young people heard about the meetings from a relative in Tulsa and they came hungry and thirsty for more of God.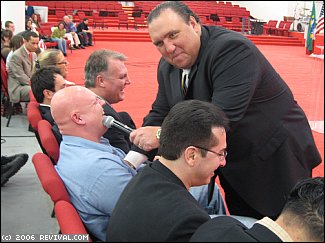 In thy presence is fulness of joy...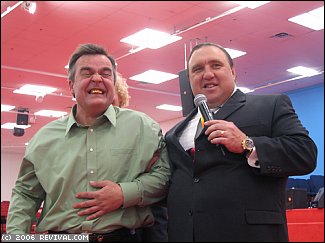 I will rejoice in the Lord, I will joy in the God of my salvation.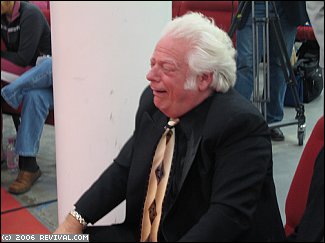 And be not drunk with wine, wherein is excess; but be FILLED with the Spirit.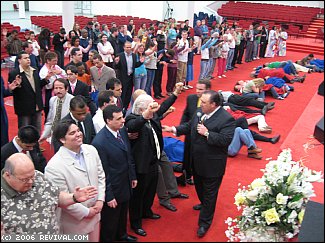 The LORD is my shepherd; I shall not want. He maketh me to lie down...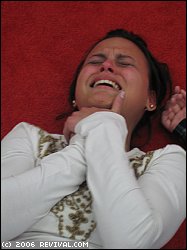 The heavens declare His righteousness, and all the people see His glory.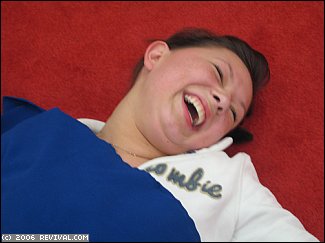 Then was our mouth filled with laughter, and our tongue with singing: then said they among the heathen, The LORD hath done great things for them.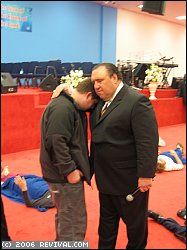 ...and the yoke shall be destroyed because of the anointing.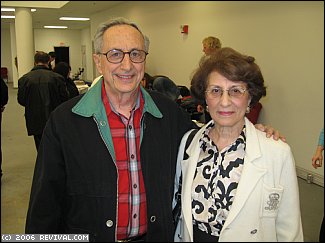 This precious lady testified as to how in 1993 her and her husband drove from Massachusetts to Florida to attend a Rodney Howard-Browne meeting and it was there that her husband received Christ as his personal Savior. It was definitely worth the drive!