DAY 1: STOCKHOLM, SWEDEN PICTURES
Journal
Publish date: 03/14/2006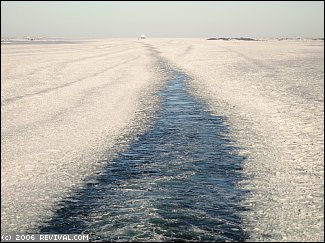 THIS IS THE VIEW FROM THE BACK OF OUR FERRY AS WE TRAVELED THROUGH THE BALTIC SEA FROM ALAND ISLAND TO SWEDEN.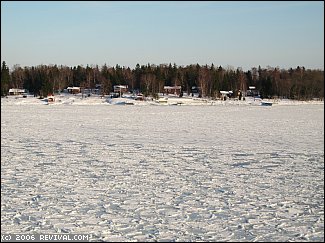 WE PASSED MANY SMALL TOWNS AS WE TRAVELED THROUGH THE FROZEN BALTIC SEA.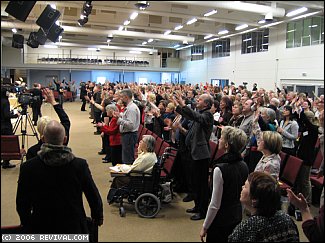 THIS IS OUR FIRST MORNING MEETING IN STOCKHOLM, SWEDEN.
THIS COUPLE CAME ALL THE WAY FROM CHINA AND ARE HUNGRY FOR GOD.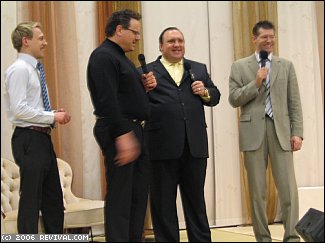 THIS PASTOR IS FROM HOLLAND AND ATTENDED OUR WINTER CAMPMEETING THIS YEAR IN TAMPA, FL. IT WAS THERE THAT PASTOR RODNEY PROPHESIED TO HIM THAT THE ANOINTING WOULD INCREASE AND THAT IT WOULD HIT HIS CHURCH. HE IS NOW TOTALLY BESIDE HIMSELF AS HE TESTIFIES THAT THE PROPHESY HAS ALREADY COME TO PASS.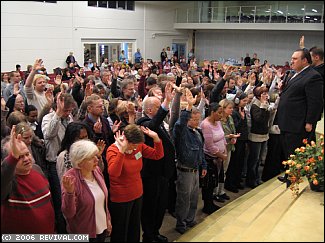 120 PRECIOUS PEOPLE ANSWERED THE ALTAR CALL IN THE MORNING MEETING.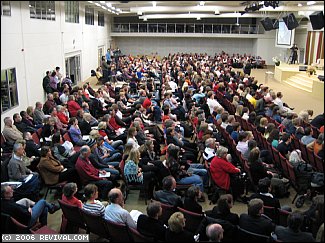 ALMOST EVERY SEAT ON THE FLOOR WAS FILLED AT OUR EVENING SERVICE.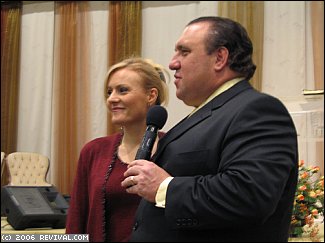 PASTORS RODNEY AND ADONICA GREET EVERYONE AT THE STOCKHOLM, SWEDEN CRUSADE.
THIS YOUNG MAN WILL NEVER BE THE SAME AGAIN.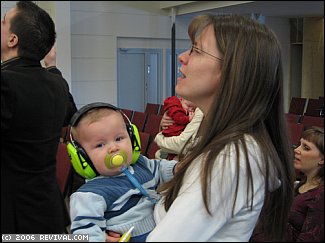 WHO KNOWS WHAT THE LORD WILL DO WITH THIS LITTLE GUY.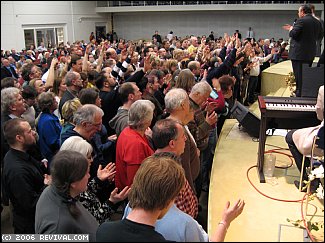 170 PEOPLE SURRENDERED THEIR LIVES TO CHRIST AT THE EVENING SERVICE.